Andy Hoffman
Faculty Member, Erb Institute
Holcim (US) Professor of Sustainable Enterprise, Faculty Member, Erb Institute | Business for Sustainability
University of Michigan: Ross School of Business; School for Environment and Sustainability
Andrew (Andy) Hoffman is the Holcim (US) Professor of Sustainable Enterprise at the University of Michigan, a position that holds joint appointments at the Stephen M. Ross School of Business and the School for Environment and Sustainability. In his research, Hoffman uses organizational, network and strategic analyses to assess the implications of environmental issues for business. He has published over 100 articles and book chapters, as well as 16 books, which have been translated into five languages.
Among his list of honors, he has been awarded the Academy of Management Distinguished Scholar Award (2018), Aspen Faculty Pioneer Award (2016), American Chemical Society National Award (2016), Strategic Organization Best Essay Award (2016), Organization & Environment Best Paper Award (2014), Maggie Award (2013), Journal of Management Inquiry Breaking the Frame Award (2012), Connecticut Book Award (2011), Aldo Leopold Fellowship (2011), Aspen Environmental Fellowship (2011 and 2009), Manos Page Prize (2009), Aspen Rising Star Award (2003), Rachel Carson Book Prize (2001) and Klegerman Award (1995).
Prior to academics, Hoffman worked for the U.S. Environmental Protection Agency (Region 1), Metcalf & Eddy Environmental Consultants, T&T Construction & Design and the Amoco Corporation. Click here for more on Hoffman's research.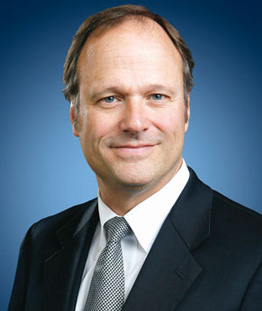 Expect the Unexpected: Building Business Value in a Changing World
Authors: Andrew Hoffman and Susse Georg
Published Date: 01/2018
Source: Oxford, UK: Routledge
978-0815375821
Re-Engaging with Sustainability in the Anthropocene Era: An Institutional Approach
Authors: Hoffman, A. and Jennings, P.
Published Date: 10/2018
Source: Cambridge, UK: Cambridge University Press
978-1-108-72769-3
Examining Interdisciplinary Sustainability Institutes at Major Research Universities
Authors: Andrew Hoffman and Jessica Axson
Published Date: 2017
Source: Woodlands TX: The Cynthia and George Mitchell Foundation
Finding Purpose: Environmental Stewardship as a Personal Calling
Author: Hoffman, A.
Published Date: 2016
Source: Greenleaf Publishing
978-1-78353-372-5
Academic Engagement in Public and Political Discourse
Authors: Hoffman, A., Ashworth, K., Dwelle, C., Goldberg, P., Henderson, A., Merlin, L., Muzyrya, Y. Simon, N., Taylor, V., Weisheit, C. and Wilson, S
Published Date: 2015
Source: Michigan Publishing
978-1-60785-365-7
How Culture Shapes the Climate Change Debate
Author: Hoffman, A.
Published Date: 2015
Source: Stanford University Press
978-1-60785-365-7
"We all have a role to play in this world and must undertake the task of discovering what it is with a mind open to the possibilities. The solutions to our collective problems will not be found in one worldview, one discipline or one profession."
–Andy Hoffman, Erb Institute Faculty Member