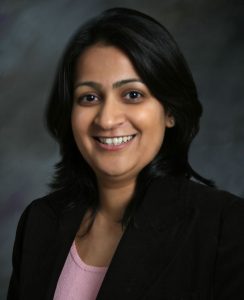 Amisha Parekh
Head of Sustainable Finance Product Incubation
Bloomberg LP
Amisha Parekh is the Head of New Product Incubation in Bloomberg's Sustainable Business and Finance team. She is responsible for developing the strategy, managing product development process, and launching Bloomberg's sustainable finance products. She is also an Associate Professor of "Business Strategy for Sustainability" at Glasgow Caledonian New York College.
Prior to Bloomberg, Amisha was a Senior Manager in Deloitte's US Strategy group. She has helped manufacturing, consumer goods, and retail clients develop sustainability strategies and improve operational performance.
She has previously also worked in brand management at Procter & Gamble and in sustainability at Walmart and is the co-author of, High Performance Hospitality: Sustainable Hotel Case Studies.