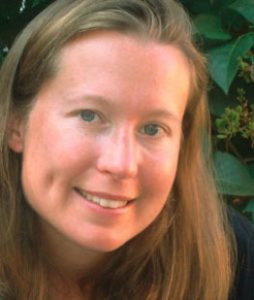 Alison Tyler Dimond
Senior Consultant
Buzzword and TSN Communications
Alison (Ali) has more than 15 years of experience helping organizations develop and implement sustainability and communications strategies. Her work focuses on sustainability reporting, corporate sustainability and green product strategy, and sustainability-related market research and communications. Ali splits her time between two consulting firms: BuzzWord — a sustainabilty reporting and strategy firm and TSN Communications — a public relations, communications and market research firm.
At BuzzWord, Ali is the go-to person for reporting strategy, materiality analysis, competitor analyses and reporting frameworks, including GRI, SASB, Integrated Reporting, and industry-specific standards such as IPIECA and Disclosing the Facts. She also has years of experience developing and writing report content. Alison has a solid understanding of the key sustainability issues and public debates in many industries, including automotive, banking, food and beverage, hospitality, and oil and gas. Her sustainability reporting experience includes work for Apache Corporation, Eli Lilly, Ford Motor Company, Hess Corporation, Hyatt, JPMorgan Chase, Keurig Green Mountain, Lockheed Martin, Smithfield Foods, Southwestern Energy and Waste Management.
For TSN Communications, Ali specializes in helping organizations improve their product and service offerings and communications strategies by giving them a better understanding of their market, key audiences, unmet customer needs, and most effective messaging strategies. Ali develops targeted research projects that use multiple data sources and data collection methods to triangulate in on more effective research results. She excels at turning large amounts of data into insightful and actionable information. She is also an experienced communications professional with more than 15 years of experience developing and implementing communications strategies for corporations and non-profits. At TSN, Ali provides sustainability strategy, market research and communications services to the Propane Education and Research Council, BlueBird, and Roush Clean Tech.
Ali has a PhD in Conservation and Consumer Behavior from the University of Montana, an MBA from the University of Michigan's Ross Business School, and a MS in Resource Management from the University of Michigan's School of Natural Resources and Environment. Alison is based in Missoula, Montana, and recently returned from two years living in Uppsala, Sweden.