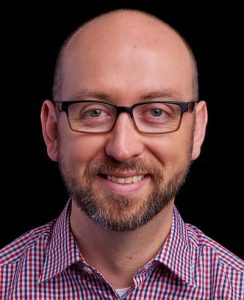 Adam Byrnes
Senior Manager, Product Management
Amazon Care
Throughout his career, Adam has enjoyed working with small teams to solve big problems. Before Michigan, Adam worked on political campaigns to protect green space in Monterey County, improve parks in San Francisco, and increase the number of women elected to office in California.
Inspired to fight climate change, Adam then moved into clean tech as employee #40 at a venture funded start-up in Oakland, CA. Interested to dive deeper in business and sustainability, he enrolled in Michigan's dual degree MBA and Maters in Natural Science program where, among other things, he interned at an early stage off-grid electric start-up in India, consulted for a Michigan-based LED start-up, and co-founded a company with two other Erbers.
Since Michigan, Adam has worked to hone his craft as a Product Manager at Amazon where he was a founding member of early stage businesses at Amazon Go and Amazon Care. He currently manages a team of product managers at Amazon Care where he owns the customer experience.
In his free time, Adam experiments with alternative photographic processes, enjoys rooting for the Dodgers, and loves taking trips to far off places. He has degrees in American Studies and Political Science from Cal State Fullerton.