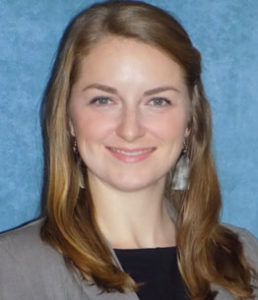 Ellen Abrams
MBA/MS Candidate 2020
Erb Institute | Business for Sustainability
Class of 2020
Career Focus:
Consulting, Global development
SEAS Track:
Sustainable Systems
Undergrad:
University of Maryland, Mechanical Engineering
Clubs and Programs at Michigan:
Emerging Markets Club, Social Venture Fund, Service Corps Alumni
Favorite Activity:
Baking, Travel, Hanging out with my dog
---
---
Ellen joined the Erb Institute to explore environmentally and economically sustainable solutions to global development challenges, particularly related to water and energy access. After earning a degree in Mechanical Engineering from the University of Maryland, Ellen spent three years with the Peace Corps building small-scale water systems in rural communities in the Dominican Republic. She then joined the William Davidson Institute, an international development research institute housed at the Ross School of Business, where she developed market-based solutions to address global health supply chain challenges in emerging economies. During her time at Michigan, Ellen has interned with Boston Consulting Group and Isla Urbana, a social enterprise in Mexico City that addresses water scarcity through rainwater harvesting.