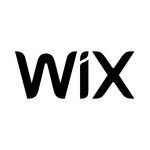 Website Wix
Location: Denver, CO
Overview
We are:
Wix's Workplace Experience & Operations team. We help create a welcoming and familial culture for all Wix employees. We're responsible for all of the great behind-the-scenes work that keeps Wix running and its employees happy. We solve problems on the go, making sure that the details come together to propel the team towards our vision of a Wix culture. And we have fun doing it!
We're looking for a terrific Workplace Experience & Operations Expert to join our team.
You are:
A professional with 3+ years of experience in operations, project management, event planning, and/or a related administrative field. You bring an ownership mentality to projects, you're extremely organized and you pay close attention to details. You're familiar with Google Suite, especially Gmail, Gcal, and Sheets.
You're independently-motivated, process-oriented, and you can maintain a calm and professional demeanor in a dynamic and fast-paced environment, often independently (though with lots of support from the rest of the friendly Ops team). You should be willing to take on challenges and see them through to completion and not be afraid to get your hands dirty.
Responsibilities
Build the culture of our Denver site through the planning and execution of site-wide events
Co-lead the Denver Party Planning Committee (quarterly meetings, ongoing Slack channel)
Own the execution of the Team Outing program
Contribute to discussions around workplace experience & operations within the Denver site and regarding other U.S. sites
Be responsible for the way employees experience at Wix
Collaborate with other group at Wix, locally and globally
Communicate effectively internally and externally in both speech and writing
Procure, distribute, invoice, and inventory equipment and supplies, while maintaining close records and initiating/managing relationships with vendors
Complete additional research and tasks as needed
Additional Information
Approximate base compensation $60K – $70K. In addition to base pay you will receive company RSUs as part of the compensation package. Final package may vary and will be determined by various factors including location, shift and/or candidate profile.
While the U.S. Wix team is WFH during Covid-19, at this time we are seeking Denver-based candidates who are able and willing to work on-site once we return to the office.