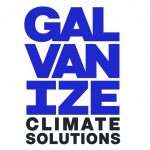 Website Galvanize Climate Solutions
Location: San Francisco, New York, Remote
Overview
We have to accelerate our transition to a clean energy economy because winning slowly is the same as losing. If we do not rapidly cut our emissions, we risk triggering climate tipping points that would have irreversible consequences. Every moment counts.
Galvanize Climate Solutions ("Galvanize") was founded to be part of the solution. Galvanize combines investment, technical, policy, and communications expertise under one roof. We are  organized to create investment strategies across seed, venture, and expansion, to support companies vital to decarbonizing our society. Our investments will be amplified by the Galvanize suite of portfolio services, tailored to be relevant to companies critical to decarbonization.
Galvanize believes strongly in the critical feedback loop between private sector action and policy/regulation. With strategic and tactical responsibilities, our policy lead will act as the link between underlying Galvanize investments, the Galvanize platform, external policy and regulatory affairs partners, and policymakers in key venues, with the overall goal of driving climate impact and value creation through tighter coordination between private sector capabilities and policy development. This is a special opportunity to help build a new type of climate investment firm, as an early member of our impact team.
This is both an internal and external facing role.
Responsibilities
Identify and manage policy/regulatory opportunity and risk for Galvanize with respect to climate and sustainability in major venues (eg the US and EU)
Coordinate with Galvanize impact team functions (science & tech, equity, market development, impact measurement and management) to ensure smooth delivery of Galvanize portfolio services to portfolio companies
Support investment teams with policy expertise throughout the investment process, including thesis development, investment diligence, and ongoing portfolio management
Assist portfolio companies with articulation of policy/regulatory affairs needs to drive value creation, "quarterbacking" the process of connecting founders with resources to carry out resulting strategies
Manage relationships with external policy/regulatory affairs partners
Drive Galvanize's intervention in regulatory proceedings and policy arenas as appropriate. Design strategies for how best to deploy firm resources in these settings
Contribute thought leadership content, in line with firm communications strategy
Be an ally in living Galvanize's values of ensuring a more equitable and inclusive transition to the Net Zero economy
Location is flexible for this role. Expect quarterly travel for purposes of bringing remote internal teams together.
Qualifications
Deep alignment with Galvanize's mission of accelerating critical climate solutions
Minimum 5 years of experience in government, external regulatory affairs, advocacy, and/or regulatory affairs within a start-up, utility, or corporate setting
Expertise in climate-related sectors, such as power, mobility, agriculture, carbon removal, resilience, efficiency, and carbon accounting
Ability to form professional networks in industry and policy to bring to bear in service of Galvanize and our underlying investments
Excellent written and oral communication skills
Ability to navigate a dynamic hybrid organization and form strong relationships with different kinds of stakeholders
Graduate degree preferred, but equivalent experience considered