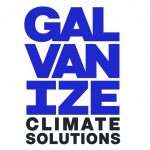 Website Galvanize Climate Solutions
Location: San Francisco, New York, Remote
Overview
We have to accelerate our transition to a clean energy economy because winning slowly is the same as losing. If we do not rapidly cut our emissions, we risk triggering climate tipping points that would have irreversible consequences. Every moment counts.
Galvanize Climate Solutions ("Galvanize") was founded to be part of the solution. Galvanize combines investment, technical, policy, and communications expertise under one roof. We are  organized to create investment strategies across seed, venture, and expansion, to support companies vital to decarbonizing our society. Our investments will be amplified by the Galvanize suite of portfolio services, tailored to be relevant to companies critical to decarbonization.
As our VP of Market Development, you will be responsible for partnerships, network management and convening strategy. This will include corporate, investors, entrepreneurs, Standards bodies and NGOs relevant to corporate/financial audiences. This role focuses on corporate development for Galvanize as a whole, and market development with regard to supporting the commercial growth of portfolio companies. The candidate will also contribute to thought leadership and firm communication strategy. We look for passionate, driven and collaborative individuals that want to be part of the transition to an equitable, inclusive, and decarbonized economy.
Responsibilities
Contribute market development perspective to Impact Team strategies, articulating high level impact/investment themes for various sectors and investment strategies
Support execution of and contribute to convenings strategy for various Galvanize audiences, including corporate partners, co-investors, Galvanize portfolio companies, and advocates
Contribute thought leadership content, in line with firm communications strategy
Coordinate with Impact Team functions (science & tech, equity, policy, impact measurement and management) to ensure smooth delivery of Galvanize portfolio services to underlying investment vehicles
Be an ally in living Galvanize's values of ensuring a more equitable and inclusive transition to the Net Zero economy
Create Opportunity for Galvanize's Portfolio Companies
At the portfolio level,

Identify and manage relationships with key stakeholders to grow the market for portfolio companies
Position Galvanize as an important partner in facilitating net zero solutions through participation in relevant industry networks/convenings
Design and implement programs to showcase Galvanize's portfolio companies and increase ecosystem engagement

In context of investment and impact theses for each portfolio company,

Assist founders with market development strategy, identifying major potential customers and industry groups/convenings to plug into
Facilitate portfolio company collaborations and introductions
Develop other relevant portfolio company coaching initiatives as necessary

Develop metrics to track personal impact on portfolio companies
Qualifications
Deep alignment with Galvanize's mission of accelerating critical climate solutions
Minimum 5 years of experience in corporate development, business development, strategic partnerships, and/or marketing; could be in a large corporate setting, an investment firm, or major charitable organization
Expertise in climate-related sectors, such as power, mobility, agriculture, carbon removal, resilience, efficiency, and carbon accounting
Currently possess or have the ability to form new professional networks in various climate industry verticals to bring to bear in service of Galvanize and our underlying investments
Professional presentation–ability to impress C-suite level executives across Galvanize portfolio companies and relevant industries
Excellent written and oral communication skills
Ability to navigate a dynamic hybrid organization and form strong relationships with different kinds of stakeholders
Graduate degree preferred, but equivalent experience considered