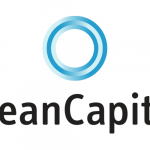 Website CleanCapital
Location: New York, NY
Overview
CleanCapital is a diversified clean energy investment platform. We deploy a unique approach—underpinned by industry-leading technology—to make attractive investments in distributed generation solar and energy storage. Founded in 2015 and is headquartered in New York City., CleanCapital has become one of the leading owner-operators of commercial & industrial (C&I) solar in the U.S.
CleanCapital is committed to fostering a diverse and equitable workforce reflective of our community while also valuing each persons' unique perspective, skills, and experiences. CleanCapital does not discriminate against any individual's race, religion, sexual orientation, gender identity, age or nationality and is committed to promoting a more just and inclusive world through intentional policies and actions.
The VP of Business Development for Storage will be responsible for originating new asset acquisition opportunities based in Clean Energy Storage. This individual will also develop models, run economic analyses, sustain developer relationships, and maintain Salesforce data. The VP  of Business Development for Storage  will work collaboratively with others on the Business Development team as well as with Marketing, Acquisitions, Investments, Capital Markets, and Asset Management. The following is a summary of the overall responsibilities of this position:
Originate new storage acquisition opportunities consistent with CleanCapital's strategic goals
Build and manage an opportunity pipeline including data input and tracking in Salesforce
Regular communication and follow up with new and existing leads
Create, run, and enhance economic analysis and models for energy market participation, as well as for strategic partnerships, utility programs, and RFP responses
Track inbound RFP and partner activities and play a key role prioritizing and tracking work
Establish, manage, and maintain relationships with industry influencers and key strategic partners
Education Requirements
BA/BS or equivalent preferred or 4-6 years of experience with an Associate's Degree
Technical Skills and Experience
3 – 5 years of experience in renewable energy, renewable energy consulting, power sector and/or energy and sustainability. Energy storage or solar project development experience is a plus
2+ years of experience in:

Modeling project-level financials for renewable energy, demand response, energy storage or other energy resources
Utilizing sales and marketing tools including B2B digital marketing, drip campaigns, channel partnerships, and networking
Cold calling with diligent follow-up
Researching latest industry marketing trends
Planning and managing projects

 Experience with Salesforce strongly preferred
Social Skills /Human Skills/Behavioral Skills
Entrepreneurial mindset with the ability to take ideas and run with them from concept to conclusion
Excellent communication skills to relay complicated ideas in a clear and succinct manner that captures attention
Technical understanding of clean energy business processes
Ability to think and analyze beyond the data and assess decisions with an informed enterprise view
Excellent interpersonal skills while managing multiple priorities in a fast-paced environment
Strong sales skills with the ability to communicate with counterparties on the phone and via email, and occasional direct meetings. Solid understanding of solar sales and origination processes
Intermediate proficiency in  Excel
 Physical Demands
The physical demands described here are representative of those that must be met by an employee to successfully perform the essential functions of this job. The physical demands of this job require an individual to be able to work at a computer for most of the day, be able to participate in conference calls and travel to team retreats on a time-to-time basis. Reasonable accommodations may be made to enable individuals with disabilities to perform the essential functions.
Work Conditions
If working remotely, your work environment is what you make of it, however CleanCapital encourages everyone to have a dedicated workspace that, for the most part, can be free of distractions. If working in one of our Corporate Offices, the work environment is usually quiet (normal city traffic noises are common), a blend of artificial and natural light, temperate and generally supports a collaborative work environment. Reasonable accommodations may be made to enable individuals with disabilities to perform the essential functions.