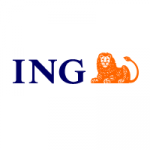 Website ING
Location: New York, NY
Overview
The New York Research team is part of ING's dynamic Global Research department. Internally the team services Wholesale Banking – this includes Financial Markets, Structured Finance and Trade Commodity Finance and the wider Sector teams in the area of natural resources. The team builds views on the entire energy and sustainability complex, and closely collaborates with the broader research team.
The job opportunity is centered in the area of Sustainability and all matters Environment, Social and Governance. This would involve an appreciation of the various regulatory regimes, and a willingness to deep dive into plans of action on climate change, the green architecture and sustainability. While not an immediate requirement, some experience in Food and Agriculture or Commodities would be advantageous. In any case a willingness to have some concentration in these areas would be a requirement. A key objective here is to have a pliable candidate that has the capacity and willingness to deep dive into these various related areas over time
You will sit within the New York based Research team, which covers macro and markets, but will also be part of a wider Research operation with colleagues sitting in global centers. Of particular relevance will be co-operation with our European-based climate change and sustainability team, and Sectors Research. The objective here is to achieve thought leadership in areas of expertise, open to particular individual strengths, but ideally a US centric one.
About ING
ING's purpose is 'Empowering people to stay a step ahead in life and in business'. Every ING colleague contributes to that vision. We champion self-reliance and foster a collaborative and innovative culture. The Orange Code is our global manifesto for how we stay true to our purpose and our tradition of reinvention and empowerment. It is made up of ING Values (we are honest; we are prudent; we are responsible) and ING Behaviours: (you take it on and make it happen; you help others to be successful; you are always a step ahead).
For us, success will only be achieved if we act with Integrity.
Some companies see diversity as a box to be ticked. We see it as fundamental to our success and we encourage a proper work/life balance. At ING, you will be judged on your performance in line with the Orange Code. And that's a promise.
Duties and Responsibilities
Responsibilities include publishing in depth research and thematic pieces, as well as presenting views with conviction both internally and also directly to clients. You would work closely with the wider sectors business and sustainability teams. And this could extend to energy and food and agriculture, partly depending on where we agree to focus on over time. The ambition here is to deepen the quality of conversation with clients, alongside production of leading-edge research.
To fulfil the above, you will likely build and maintain a number of models in order to help support your views. This will in part depend on the particular expertise that you have. Linkages with external institutes would also be very useful here, which could improve the overall offering.
You are also be open to collaborative reports completed with other members of the research team, spanning the immediate New York team and the broader global research, including the macro and sector and market teams.
Other than a significant amount of interaction with clients, you regularly communicate with media, which includes both printed and TV
Given that ING has a client base scattered across the US, this role can require a large amount of traveling, and so something that you should be comfortable with. There can also be an intercontinental dimension to this in due course.
On the location of the role, the preference and objective is for it to be at our New York office, where other research team members sit. However, should circumstances dictate, we could look at Dallas as an option, depending on circumstances and requirements.
Qualifications
You hold a Bachelor's Degree or higher
You have another notable related professional qualification
Experience/ Knowledge
A minimum of 5 years of experience in the area of natural resources, sustainable finance, energy / food and agriculture. You can be from a research institute, rating agency or other related entity
Ideally possess a background in US markets, and be US based at present.
Competencies:
A deep understanding of what is quite a broad area (as described above), and a passion for it.
Strong quantitative and analytical skills
Excellent IT ability- Excel
Strong communication skills- both written and verbal.
VBA programming or similar (desirable)
Prior usage of Bloomberg, Thomson Reuters Eikon or similar data platform (desirable)