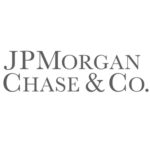 Website JPMorgan Chase & Co.
Location: Washington, D.C.
Overview
JPMorgan Chase's Sustainability team is seeking a Vice President to help lead sustainability priorities and support in the team strategic decision-making, collaborative internal and external engagements, and other key initiatives. The ideal candidate will have sustainability/sustainable finance expertise; superior judgment and executive presence; and be a self-starter who thrives in a fast-paced and entrepreneurial environment that entails working with a range of stakeholders on highly complex issues.
The Sustainability team is responsible for the development and implementation of JPMorgan Chase's enterprise-wide sustainability strategy, which spans the firm's financing activities and operations. Through this work, the team manages several key priorities, including: the development and implementation of firmwide sustainability and climate-related commitments; internal and external reporting and communications on environmental, social and governance (ESG) matters; client, investor and stakeholder engagement on ESG; sustainability grantmaking; reputation risk management; and operational sustainability management.
The Sustainability team is part of JPMorgan Chase's Corporate Responsibility (CR) department, whose mission is to advance a stronger, more durable and safe financial system and an inclusive economy and society for clients, customers and communities around the world. In addition to Sustainability, CR includes teams focused on policy and regulatory affairs, global philanthropy, impact finance, community engagement and data analysis and research. The Sustainability team works closely with these groups across CR as well as with senior executives and partners in the lines of business (LOBs), Risk Management, Strategy, Legal, Treasury, Investor Relations, Global Real Estate and others on a day-to-day basis.
Responsibilities
The Vice President will report to an Executive Director on the Sustainability team, under the leadership of the Global Head of Sustainability, helping to lead and drive a wide range of responsibilities, including:
Leading tracking and analysis of industry trends pertaining to climate, biodiversity and human rights, among other issues, and advising partners across the firm on the proactive formulation of risk management and business strategies
Leading monitoring of global policy-related developments on climate, energy, and environment, and collaborating with Global Government Relations and LOBs to assess and communicate implications for our clients and business strategies
Working with internal partners to manage key relationships with a range of stakeholders, including NGOs, investors, clients, customers, policymakers, and trade associations regarding JPMorgan Chase's sustainability strategy and initiatives and other sustainability topics/matters
Working with the Sustainability team and other partners across Corporate Responsibility, including Global Philanthropy, the JPMorgan Chase Institute and JPMorgan Chase Policy Center, to develop and execute a strategy to deepen the integration of sustainability across the firm's efforts to advance inclusive growth
Providing thought partnership on strategic grantmaking and impact evaluation, in support of maximizing opportunities and relationships on conservation finance, low-carbon acceleration and community climate resilience and adaptation
Providing key support to JPMorgan Chase's public engagement strategy with respect to industry events/convenings and other multi-stakeholder initiatives
Leading the development of strategic presentations, briefings, memos and talking points, as needed, in advancement of the objectives outlined above
Supporting the Sustainability team, Corporate Responsibility and LOBs on special projects, as needed
Candidate Profile
We are seeking a candidate with following qualifications and skills:
8+ years of experience in sustainability, business, policy and/or consulting/strategy roles;
Exceptional analytical, strategic thinking, quantitative and problem-solving skills
Strong interpersonal skills, including the ability to influence, work collaboratively with others, and proactively cultivate relationships with a diverse range of internal and external partners
Exceptional writing and verbal presentation skills, with the ability to distill and communicate complex details into consumable insights
Exceptional project management and organizational skills, including attention to detail and follow-through
Resourceful and entrepreneurial, with the ability to think creatively and excel in a high-performance work environment
Excellent judgment
Mastery of core Microsoft Office applications, particularly Excel and PowerPoint