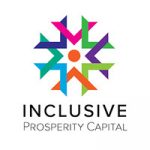 Website Inclusive Prosperity Capital
Location: The position will be a combination of remote and on-site work in our Hartford, CT office.
Overview
IPC seeks a Vice President, Accounting & Administration to join its senior management team. The qualified candidate will manage the accounting, financial reporting, tax compliance, treasury, annual financial audit, and payroll functions of IPC and its affiliated not-for-profit and for-profit subsidiaries. As a key member of the leadership team, the VP will play an important role in the success of this mission-driven, growing, high-impact investment fund.
Responsibilities include:
Managing the daily operations of the accounting and treasury functions of the company in support of multiple complex financial programs and products.
Acting as a senior advisor to the CEO and CIO on all accounting/financial reporting matters pertaining to legal agreements with third parties.
Overseeing compliance with loan and partnership agreement financial covenants.
Developing, implementing, and monitoring compliance with internal controls and policies pertaining to the accounting/financial reporting and treasury functions.
Overseeing and participating in the monthly closing of company and subsidiary financial records and the preparation of consolidated and standalone financial reports presented to the Board, senior management, lenders, and investors.
Overseeing the annual financial audits for the company and its subsidiaries.
Overseeing the preparation and filing of the company's Federal form 990 by the company's outside tax firm.
Overseeing the preparation and filing of for-profit subsidiary federal and state tax returns by the company's outside tax firm.
Overseeing the procurement of insurance for the company and its subsidiaries.
Overseeing the company's payroll processing and benefit plan administration.
Directing and managing the staff of the Accounting and Administration team.
This is a unique opportunity to play a key role in a growing, mission-oriented organization, and as such successful candidates will be expected to apply an "all hands" approach to meet the organization's goals.
Organization Overview
Inclusive Prosperity Capital, Inc. is a not-for-profit investment fund thriving at the intersection of clean energy finance and community development. Our team is focused on connecting investment capital with mission-aligned organizations, clean energy projects, and community initiatives in traditionally underserved markets.
We believe everyone should have access to the benefits of clean energy. We can change the conversation in underinvested neighborhoods and markets, helping to deliver Inclusive Prosperity.
Qualifications
Education & Experience: A Bachelor's or Master's degree in Accounting is required. The qualified candidate will have a minimum of 5 years of accounting staff/management experience with a public accounting firm, private company, or a combination of both. A strong working knowledge of accounting theory and GAAP is a must. Additionally, the ideal VP candidate should be able to demonstrate at least two (2) years of experience in a managerial capacity with responsibility for managing people and projects.
Skills: IPC seeks candidates that exhibit both mission alignment and professional competency in the following areas:
Demonstrated experience in managing the accounting/financial reporting functions of a not-for-profit or for profit-entity.
Ability to communicate effectively, tactfully, and courteously through oral and written communications.
Strong knowledge of US GAAP.
Demonstrated experience working with independent accounting firms to issue annual audited financial statements and to prepare and file annual federal and state tax returns.
Ability to lead and manage a team of accounting and administration professionals.
Above all, an ideal candidate will be eager to learn and grow in a collaborative fast-paced team environment.
To Apply
To apply for this opportunity, please email your resume and cover letter to careers@inclusiveteam.org with "IPC, VP Accounting & Administration" in the subject line.