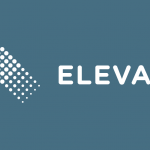 Website Elevate
Location: Remote (Chicago, IL)
Overview:
The Illinois Solar for All Program (ILSFA), directed by the Illinois Power Agency and administered by Elevate, aims to deliver the benefits of solar and the clean energy economy to low-income and environmental justice communities across Illinois. The Vendor Manager I, Illinois Solar for All (ILSFA) facilitates the vetting, support, and ongoing performance management of ILSFA Approved Vendors who develop and install qualified solar projects for the program. The Vendor Manager I works across internal and external functional teams to manage project applications and approvals, including verification of program requirements and quality assurance for solar photovoltaic installations. This position requires excellent skills for managing time and priorities, complex data, technical solar installation processes, and vendor relationships. The ILSFA Vendor Manager I may collaborate with other teams and leadership in conducting work related to the ILSFA program.
The Vendor Manager I will report to the Senior Manager, ILSFA Vendor Management. This position is located in Chicago, Illinois and is currently remote.
Responsibilities:
In collaboration with the Vendor Manager team, provide ongoing, expert, one-on-one support to Approved Vendors to ensure ILSFA processes are understood and adhered to and that technical requirements are met.
Manage day-to-day communications with vendors, providing clear, concise, and timely updates and responding to requests for information.
Ensure ILSFA projects meet ILSFA program requirements, including quality assurance, and coordinate with other entities as needed to verify that projects meet state, local, utility, and technical requirements.
Review and manage Approved Vendor registration applications and project data, including data related to program requirements according to established protocols.
Identify key risks unique to ILSFA and the communities served and raise said risks to the Vendor Management team to mitigate through appropriate resources, tools, and training.
In collaboration with the Vendor Manager team, develop training materials and provide training opportunities to Approved Vendors to further their understanding of the ILSFA Program and improve project review efficiency.
Support ILSFA Program Management team in the ongoing development and maintenance of ILSFA Approved Vendor Manual, operational protocols, and Standard Operating Procedures to ensure program milestones and deliverables are met.
Work with internal functions to maintain and update project data and communications relevant to Approved Vendors, including website content, newsletters, and responding to technical assistance requests.
Find opportunities to gain and maintain expertise in current solar PV technical processes, installation, and equipment.
Attend and participate in inter-departmental teams and staff meetings and assist in other departmental and/or organizational activities as required.
Perform other duties as assigned.
Qualifications and Skills:
Bachelor's degree or equivalent in a technical field such as renewable energy and sustainability, finance and economics, or energy engineering required
Minimum of one year experience in solar site assessment, solar project management, or energy management
Customer service skills and experience preferred.
NABCEP training experience preferred
General knowledge and experience with solar-related regulations, standards, codes, methods, and practices preferred
Working knowledge of solar design tools such as Helioscope, PVSyst, Aurora, or similar platforms helpful but not required
Familiarity with technical documentation such as one-line diagrams, site maps, structural drawings preferred
Excellent written and verbal communication skills required
Project management experience preferred
Experience with Salesforce preferred
Proficiency in MS Office applications (Outlook, Word, Excel, Access, Visio, etc.)
Ability to independently leverage critical thinking skills to address project challenges
Ability to work under pressure, prioritize and manage workload, and meet tight deadlines with high degree of accuracy
Willingness to be a flexible team player
Demonstrated attention to detail
Exceptional organizational and coordination skills
Organization Description:
We design and implement programs that reduce costs, protect people and the environment, and ensure the benefits of clean and efficient energy use reach those who need them most.
At Elevate, the greatest asset of our organization is the kind of people we attract. Elevate employees co-create our energetic and collaborative environment, where constant learning and service to others take priority. We empower individuals to challenge conventional thinking in pursuit of innovation and we seek dynamic, hardworking team members who are inspired to work with people of diverse backgrounds and perspectives. Every day we make a difference by placing our team, clients, and community partners first. From our mission to our focus on staff wellbeing and career development opportunities, there's no better place to grow your career than Elevate.
Compensation:
The total compensation for this position includes health and welfare benefits (medical, dental, vision, etc.), defined contribution benefit (401k with contribution), professional development, generous paid time off policies, and a flexible schedule. This is an exempt individual contributor position with a salary range of $70,000 – $80,000, based on experience.
To Apply:
To apply, please submit your cover letter and resume through our candidate portal at https://workforcenow.adp.com/mascsr/default/mdf/recruitment/. Search for "Vendor Manager I, Illinois Solar for All" to find the position listing.
Please note that Elevate will only contact candidates via an elevatenp.org email address. We will never ask a candidate for payment of any kind as part of the hiring or onboarding process or send payment to any candidate prior to completing the hiring and onboarding process.
No phone calls please.