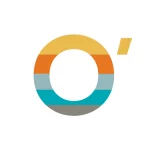 Website Land O' Lakes
Location: Arden Hills, MN
Overview
Truterra is the sustainability and innovation business of Land O'Lakes, Inc. As the only farmer-owned, farmer-driven food and ag sustainability program in the U.S., Truterra believes farmers have the greatest potential to protect and restore the environment. As a member of the Truterra team, you will be helping bring agronomic insights and industry connections to farmers, so they can protect and restore their land, and unlock its deeper value.
As a rapidly growing business, Truterra is seeking individuals that are genuine, supportive team-players, hungry to collaborate cross-functionally to build better solutions to hard problems and have a meaningful impact in agriculture. The most successful candidates must be comfortable with ambiguity, demonstrate an owner's mindset by being action-oriented, staying solution-focused, adapting to evolving strategies, and repeatedly going the extra mile.
We are searching for a Truterra Carbon Supply Analyst who has passion for data, agriculture, and or/environmental sciences and is extremely organized and observe about quality. This person will be a key member of the carbon operations team, leading and executing the detailed processes used to create various classes of agricultural carbon credits. Key areas of contribution include onboarding growers, analyzing field eligibility, coordinating with external partners for quantification and verification tasks, and contributing to process and product improvements.
This role is critical to assure high-quality, efficient, and timely implementation of carbon development projects, as well as coordination of farmer and retailer offers across the broader business unit, and collaboration with the technology and software engineering teams. Tasks include managing the grower enrollment process, evaluating field-level eligibility, collaboration on grower and retailer facing communications, coordination of in-field soil sampling, coordination of environmental modeling and quantification, offer delivery, grower contracting, project verification, data reporting, and quality assurance.  Candidate must be able to execute complex processes with high attention to detail and quality assurance.
Qualifications
Bachelor's degree in Agriculture, Information Technology, business or related
5+ years of experience Experience with data management and data reporting
Experience in Ag Retail, Sustainable Ag, or Conservation Ag
Knowledge of farm data systems, data automation
Extensive experience with Microsoft Office (Excel, PowerPoint, Note, Visio, Access) and Power BI
Skills
Solid understanding of ag production practices and crop rotations (soil and water conservation beneficial)
Strong problem-solving skills with ability to think and process feedback efficiently
Exceptional attention to detail
Ability to manage competing priorities, multiple projects concurrently and work within tight deadlines. Strong collaborative, proactive and interpersonal skills
Strong process analysis and systematic thinking skills
Extremely organized and obsessive about quality
Passion for data, agriculture and/or environmental sciences
Preferred Qualifications
MBA or advanced degree preferred
Livestock industry or farm background not required; must be able to learn the livestock industry and understand the needs of farmers and end-customers