Internship - Undergraduate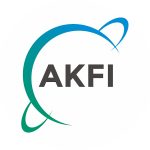 Website Actionable Knowledge Foundational Institute
Location: Remote, US
Overview:
AKFI, the only industry consortium bridging the gap between Sustainability, ESG and Digital Transformation, is seeking a motivated and creative Unpaid Training materials Intern to join our team. This role offers an exceptional opportunity to gain hands-on experience in various aspects of marketing within the nonprofit sector, including poster production, video editing, email campaigns, SEO, and social media management.
Responsibilities:
• Develop and create high-quality training materials for a variety of training programs, including new employee onboarding, job skills training, and leadership development programs.
• Work closely with AKFI internal and external subject matter experts to ensure that the training materials are accurate, informative, and engaging.
• Write and edit training manuals, presentations, videos, and other training resources.
• Conduct usability testing of training materials to ensure that they are effective and easy to use.
• Update and maintain existing training materials to ensure that they are up- to-date and reflect the latest changes to the company's products, services, and procedures.
• Optionally, design and develop interactive training materials, such as e- learning modules and simulations.
Qualifications/Proficiencies:
• Instructional design: This includes the ability to analyze the needs of learners, develop learning objectives, and design and develop effective learning experiences.
• Research and development: This includes the ability to research current trends and best practices in training and development, and to develop new and innovative training materials.
• Writing and editing: This includes the ability to write clear, concise, and engaging training materials that are tailored to the needs of the target audience.
• Technical skills: This includes the ability to use e-learning development tools and software to create interactive and engaging training materials.
• Experience with e-learning development tools and software is a plus.
• Communication and interpersonal skills: This includes the ability to communicate effectively with a variety of stakeholders, including learners, subject matter experts, and other members of the training and development team.
Application Instructions:
To apply, please submit your resume, a cover letter outlining your interest in the position and your relevant skills, and a portfolio showcasing your content research, writing and editing skills to execdirector@akfi.org. Please apply as soon as possible.
Only the first 20 applicants will be considered for interviews.
Duration/Commitment:
This is an unpaid internship position requiring a commitment of 5 hours per week for a minimum of 6 months. The intern will work remotely, with regular check-ins and communication with the content development team.