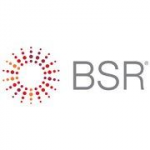 Website BSR
Location: New York, San Francisco, or Remote
Overview
Associates are responsible for conducting research and analysis, creating written documents and presentations, and executing projects. Associates support Project Managers and Directors in advancing BSR's mission. This will include participating in business consulting, training work, and personal development as required.
Support BSR teams in research, writing, knowledge management, tool creation and presentation design to enable improved project execution and effective business development.
Create client-ready deliverables; workshop content; and other materials—including tools, business development pitches, and case studies—in a variety of formats.​
Conduct research and analysis on sustainability leadership practices and emerging issues and trends in a range of industry sectors utilizing a wide range of sources.
Support senior colleagues in the development of work plans, schedules, and budgets for the delivery of projects.
Contribute to the content and design of working group meetings, training, and workshops, and ensure the accuracy of all materials.
Provide assistance on special projects and assignments as requested to help BSR accomplish its mission and goals.
About BSR
BSR is a global nonprofit organization that works with its network of more than 250 member companies to build a just and sustainable world. From its offices in Asia, Europe, and North America, BSR develops sustainable business strategies and solutions through consulting, research, and cross-sector collaboration. Visit www.bsr.org for more information about BSR's more than 25 years of leadership in sustainability. 
We are proud to say that we have a team of some of the most talented and motivated people in the industry working in our global offices in Copenhagen, Guangzhou, Hong Kong, New York, Paris, San Francisco, Shanghai, and Tokyo. 
Qualifications
Master's degree with 1-3 years of experience in technology or equivalent education and experience.
Exceptional research, writing, and analytical skills. Strong communications and interpersonal skills.
Strong organizational skills and ability to juggle multiple projects and deadlines.
High degree of fluency in English, with fluency in a second language a plus.
Self-motivated with a capacity to work and thrive in a growing, fast-paced environment.
Willingness to undertake up to 15% business travel post COVID.
High ethical standards and commitment to BSR core values of leadership, respect and integrity.
Any offer of employment is conditioned upon the successful completion of a background investigation.