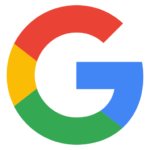 Website Google
Location: Mountain View, CA
Overview
In this role, you will focus on ensuring compliance with regulations and proper recycling for products at end of life. You will work with multiple cross-functional internal teams and external partners to enable repair of our devices in all geographies. In this position, you will be helping to ensure our products are repaired and/or recycled in an environmentally sound and compliant manner.
Responsibilities
Develop and maintain all aspects of the environmental compliance Right-to-Repair and recycling program for the consumer hardware division including execution of key program areas.
Partner with cross-functional engineering, product development teams, and the reverse logistics team to drive execution of environmental compliance programs related to repair and/or end-of-life (EOL)/recycling initiatives.
Track new regulations and make appropriate business process/ tool automation updates to ensure required reports are submitted to external agencies/ partners in a timely and accurate manner.
Communicate emerging compliance legislative trends with key stakeholders to ensure preparedness for execution, such as spare parts availability, repair instructions, recycling options at end-of-life, etc.
Minimum Qualifications
Bachelor's degree or equivalent practical experience
2 years of experience with program management
Preferred Qualifications
Experience with consumer electronics design and environmental compliance.
Knowledgeable of ISO 14001 Environmental Management System (EMS) specification, training, and auditing
Ability to manage external agency environmental audits and associated follow-up responses
Excellent program management skills, including the ability to manage multiple projects simultaneously in a fast-paced environment