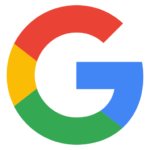 Website Google
Location: Mountain View, CA or Cambridge, MA
Overview
A problem isn't truly solved until it's solved for all. That's why Googlers build products that help create opportunities for everyone, whether down the street or across the globe. As a Technical Program Manager at Google, you'll use your technical expertise to lead complex, multi-disciplinary projects from start to finish. You'll work with stakeholders to plan requirements, identify risks, manage project schedules, and communicate clearly with cross-functional partners across the company. You're equally comfortable explaining your team's analyses and recommendations to executives as you are discussing the technical tradeoffs in product development with engineers.
Our goal is to build a Google that looks like the world around us — and we want Googlers to stay and grow when they join us. As part of our efforts to build a Google for everyone, we build diversity, equity, and inclusion into our work and we aim to cultivate a sense of belonging throughout the company.
Google Research is working on solutions to reduce the climate footprint of aviation, both by reducing CO2 emissions and also reducing the impact of a nascent category of non-CO2 effects. As the Technical Program Manager, you will manage projects of various size and scope, identify future opportunities, improve processes, and drive the technical directions of your programs.
Responsibilities
Create schedules, prioritize engineering work, identify risks, and map dependencies, including inputs from multiple teams. Monitor incoming bugs and code changes to identify quality issues and trends.
Communicate with stakeholders to coordinate milestone dependencies, releases, prioritization, and facilitate communications through the organization.
Identify tools and processes to improve software engineering productivity. Manage data labeling with quality metrics.
Partner with the Product Managers and Technology leads to iterate on metrics and feature scope, to promote successful and timely project execution.
Be able to foster inclusion and belonging for the team and cross-functional partners.
Minimum Qualifications
Bachelor's degree in Physical Science, Computer Science, or equivalent pratical experience.
5 years of experience as a technical project manager for the development of software systems.
Experience with coding in one or two programming languages like Python or Javascript.
Experience in technical program management of Engineers and Researchers to launch critical processes at scale.
Preferred Qualifications
Master's degree.
Experience with publication in peer reviewed journals.
Experience in managing software build and release cycles.
Familiarity with one source code management system (e.g. Perforce).
Ability to be a team player, accept responsibility for projects, and see them through to completion.
Outstanding verbal, written communication, facilitation, and analytical skills.