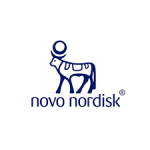 Website Novo Nordisk
Location: Plainsboro, NJ or Washington D.C.
Overview:
About the Department:
Novo Nordisk's Market Access and Public Affairs team engages diverse stakeholders across political and healthcare landscapes to forge solutions that drive patient access to innovative products.  We strive to deliver the best possible outcomes for patients with diabetes, obesity, growth hormone deficiencies and rare bleeding disorders through mutual wins for both Novo Nordisk and our Market Access customers.  Our passion for helping people live better lives and our award-winning product pipeline can only be as effective as our ability to provide life-changing information to healthcare providers, key stakeholders and policymakers. Our Market Access and Public Affairs professionals ensure that the latest therapies and products reach the people who need them most, by creating an environment where innovation and chronic disease management drive optimal health outcomes. Are you ready to realize your potential?
The Position:
The Team Lead, Corporate Sustainability & Social Impact (CSSI) oversees the CSSI team, in all aspects of Novo Nordisk's US commitments to sustainability and social impact (corporate giving). Position will focus on planning, advocating, and executing a proactive CSSI strategy that advances the mission and goals of Novo Nordisk's enterprise strategy as it relates to sustainability and social impact. Accountable for relationships with internal and external stakeholders. Proactively collaborates with internal partners on all aspects of CSSI goals. This position further serves as one of the company's primary contacts responsible for developing strategic CSSI plans, as well as promoting the company's positions & achievements around sustainability and social impact. Ensures CSSI maintains strong collaboration with all other Public Affairs teams by establishing and maintaining close working relationships with Policy, Alliance Development and Government Affairs. Oversees and ensures accurate and timely compliance with all metrics related to sustainability and social impact.
Relationships:
This position reports to the Executive Director, Alliance Development, Corporate Sustainability and Social Impact and serves as the people leader for the CSSI team. This position will interact with internal and external parties, including contractors working for Novo Nordisk and other entities. Interacts with various people internally, both in the US and Copenhagen, particularly senior staff members involved in forming Novo Nordisk's positions on sustainability and social impact issues. Also interacts with peer organizations and stakeholders, including but not limited to: peer companies & professional organizations.
Serve as Team Leader in key areas, and ensure successful application all Novo Nordisk policies, procedures, and Novo Nordisk Way.
Essential Functions:
Develop and manage proactive strategies to shape NNI as a sustainability & social impact leader
Serve as SME on sustainability matters across NNI; serve as point of contact with Global organization
Coordinate with Public Affairs team on cross-functional projects involving outside organizations
Partner with internal communications team on a communications strategy to highlight NNI's commitment to sustainability & social impact
Proactively initiate and cultivate relationships with sustainability & social impact stakeholders on behalf of Novo Nordisk
Assist in development and preparation of materials and resources to showcase NNI's commitment to sustainability & social impact
Participate in cross-functional work teams, often in a leadership role, to stimulate effective collaboration and ensure progress toward Novo Nordisk sustainability and social impact objectives
Develop and implement public affairs strategies to advance company priority environmental policy issues such as carbon disclosure, carbon reduction, circular economy, environmental claims and other related environmental policy issues as needed
Advise on emerging sustainability policy trends to inform internal business practices
Build and maintain strategic networks of internal and external stakeholders, locally and globally, for cross-functional policy issue alignment
Manage dynamic team responsible for sustainability, local & national charitable giving & community investment and employee engagement
Development of People:
Ensure that reporting personnel have individual development plans (IDP), with annual goals and measurements that are consistent with the priorities of the business, and that interim reviews are held so that their work is focused on those priorities, and they understand their level of accountability for results and the measurement process. Ensure that the IDP forms include completed learning and aspiration plans and are in place for all reporting personnel to enable the achievement of goals and capability to assume increased levels of responsibility. Manage the application and communication of all Novo Nordisk policies, procedures, and Novo Nordisk Way.
Qualifications:
A Bachelor's degree required; advanced degree preferred
10 years of experience or combined experience in sustainability & charitable giving/social impact work
A minimum of 3 years experience leading others or equivalent leading through a matrix strongly preferred
Advanced knowledge of corporate sustainability
Strong executive presence and communication/presentation skills to engage senior leaders
Strong strategic thinking skills, business acumen, planning, relationship building, cross-functional team and leadership skills required
Demonstrated ability to proactively strategize on how best to advance policy priorities
Demonstrated ability to develop and cultivate relationships with key external stakeholders
Ability to effectively deliver information, and explain, advocate and negotiate positions and issues to a broad spectrum of individuals required
Ability to work under tight deadlines and to manage and prioritize multiple projects simultaneously with evolving deadlines, with little or no supervision required
Demonstrated career progression with increasing roles of responsibility
Demonstrated track record of strong advocacy and communications skills
Pharmaceutical/healthcare industry experience preferred, but not required
Results-focused – prior track record required
Strong interpersonal and communications style with ability to convey passion about Novo Nordisk and our company's commitment to sustainability & social impact; ability to generate excitement and enthusiasm among internal and external audiences