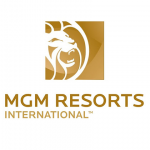 Website MGM Resorts
Location: Hybrid from Las Vegas, NV
Overview
Become one of the stars behind The SHOW and become part of the world's most powerful entertainment brands. Our Company has one exciting mission: To entertain the human race.
It is the primary responsibility of the Manager Sustainable Procurement to manage the daily operations of the company's Sustainable Procurement/Environmentally Preferable Purchasing Program. This includes developing environmental and social sustainability strategies, business goals, and supplier portfolio management. All duties are to be performed in accordance with departmental and MGM Resorts policies, practices and procedures. MGM Resorts has a formal Social Impact & Sustainability Strategy with a clear vision to be Focused On What Matters, in three key pillars: Fostering Diversity & Inclusion, Caring for our Communities, and Protecting the Planet.\
Responsibilities
Drives sustainable procurement business goals, plans and projects through management and metrics, compliance and key performance indicators. Leads cross functional teams to achieve milestones and organizational objectives and goals.
Consults with internal stakeholders, suppliers, and external partners and performs complex analytics to track and reduce 'scope 3' greenhouse gas emissions, toxics reduction, product stewardship, supplier code of conduct/ethical supply chain for all levels and types of procurement decisions.
Analyzes and interpret sustainability data related to environmentally preferable products. Develops accurate data sets, and strategic category plans and dashboards to enhance program initiatives; recommends appropriate course of action.
Develops technical specifications and evaluative criteria, customized by type of product or service, to facilitate the procurement of environmentally and socially preferable products and services across all types and levels of procurements.
Develop and deliver integrated, social and environmental supply chain resources, communications strategy, marketing plans, and trainings to include guidance documents, best practices, and decision‐making tools.
Research and interpret third‐party environmental/social product/service standards, certification schemes, and ecolabels.
Adapt and adjust program elements to respond to continuously evolving data, research, and community and political pressures related to sustainable procurement. ‐ Perform other job‐related duties as requested.
Qualifications
Minimum:
Bachelor's Degree in Business, Supply Chain or Finance
2+ Year's work experience in advanced Sustainable Procurement program
Preferred:
Bachelor's degree
Project Management
2-year experience leading complex project including cross functional team management 3‐5 years' experience in corporate sustainability
Knowledge, Skills, and Abilities
Working knowledge of environmental and social product and service standards, certification schemes and labels.
Strong research, critical thinking, data collection, and technical and analytical skills.
Strong adaptability and capacity to work in fast‐paced environments while managing multiple complex projects.
Organized, responsive, and able to gain support and consensus with multiple stakeholders
Communicate effectively in English, in both written and oral forms
Knowledgeable and understands sustainability concepts, purchasing practices, policies, and procedures
Familiarity with environmental sustainability standards/programs such as: GHG Protocol, Science Based Target Initiative, CDP, Sustainability Accounting Standards Board Strong experience in building and maintaining working relationships with diverse stakeholders
Superior organization and project management skills with keen attention to detail and accuracy Excellent skills within the Microsoft Office suite