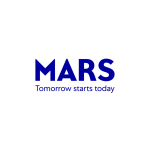 Website MARS
Location: BRA-Sao Paulo, MEX-Queretaro
Overview:
In the world we want tomorrow, no packaging becomes waste. Sustainable Packaging continues to be a critical issue for the business. We are currently ramping up our delivery on this topic but meanwhile the NGO and reputational pressure will increase and we are accelerating our packaging transformation, redesigning over 12,000 packaging components and tying our progress to executive compensation.   We are developing closer governance to track progress against our activity plans & targets and connect this to our external reporting, communications and external engagement with stakeholders. We are also engaging hundreds of associates across R&D, CA, Marketing, Commercial, etc on our Packaging Sustainability Journey and provide adequate training and communications to meet our goals.
Responsibilities:
8-10 years experience In relevant field
Excellent project management skills and obsessive attention to detail.
Smart, articulate, strong writer.
Ability to digest and synthesize information into a clear narrative.
Strong personal drive with ability to identify gaps in our current programs and plans to initiate solutions.
International travel will be required 1-2 times a year.
Flexible on location
What is Mars Looking For?
Partnerships: Actively manage the Packaging Sustainability Partnerships portfolio, working with R&D and CA on which partnerships are effective and where we have gaps in our portfolio, with a focus on High-Leakage Market partnerships.
Reporting & Management Routines: Lead our internal and external reporting on packaging.  This includes partnering with the Sustainability Governance team on our Sustainable in a Generation reporting and data to track progress against our targets which will be audited for external use; leading the collation and submission of the Ellen MacArthur Foundation (EMF) external reporting; CGF Reporting, etc. Work closely with the VP Packaging Sustainability on material preparation for management routines.
Technical communications and training: Provide technical reviews on all packaging communications. Coordinate trainings and Internal communications on packaging sustainability (In partnership with the employee engagement team and regional leads), including the internal Packaging Sustainability Hub site. Lead strategy and tracking for our on-pack labeling target.
Cross-segment team management: Program manage Sustainable Packaging Steering Group Meetings and chair cross-segment sustainable packaging working group meetings. Maintain annual calendar of key milestones, reporting dates, and events for the cross-segment team. Manage the team's budget and PO requirements