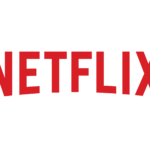 Website Netflix
Location: New York, NY
Overview
The Netflix Sustainability team is seeking a sustainable impact campaign analyst who has 5+ years experience leading creative sustainable impact campaigns in the entertainment sector.  The position may be based in the United States where Netflix has an office (for example, Los Angeles, Los Gatos or New York City). The role will report to the Manager of Sustainability and Consumer but will work closely with colleagues from across the business including Publicity, Communications, Brand, Title Marketing, Editorial & Publishing and more.
Responsibilities
This role, within the Netflix Sustainability team, will support our sustainability impact campaign strategy.
Responsibilities include:
Serve as the first point of contact for select sustainable impact campaigns, liaising with internal personnel across Netflix, including Title Marketing, Brand, Communications, Publicity, Editorial & Publishing  as well as external agencies supporting the project implementation.
Track status and schedules of series and films to be released to inform appropriate candidates for a sustainable impact campaign.
Lead outreach and build consensus internally and with tv and filmmakers around suitable sustainable impact campaign film or tv series candidates.
Develop creative concepts and ideas around title sustainable impact campaigns including drafting creative copy to be leveraged as part of the sustainable impact campaign.
Monitor sustainable impact campaign best practices in the entertainment sector and beyond, observing peer sustainable impact campaigns and keeping abreast literature and case studies to constantly improve our approach at Netflix.
Provide communications support, including the development of sustainable impact campaign case studies to be circulated internally and with tv and filmmakers.
Synthesize sustainable impact campaign feedback and learnings to continuously refine and improve the sustainable impact campaign strategy over time.
Provide project management support for the Sustainability team as related to sustainable impact campaign initiatives. Includes assessing, tracking and advancing improvement opportunities.
Preferred Qualifications
The successful candidate will have experience in sustainability within the entertainment sector, sustainable impact campaign execution as well as sustainable brand and ad copywriting experience. More specifically, we are looking for candidates with:
Bachelor's degree, emphasis in environmental science or sustainability preferred, or other relevant educational experience.
5+ years of sustainable impact campaign experience in the entertainment sector. Non-fiction experience required, fiction experience a plus.
Experience writing creative brand or ad copy and / or drafting external brand communications is required. Experience writing sustainable brand copy, a plus.
Candidates are required to be highly organized and have a proven track record of managing high volumes of competing demands and have the ability to shift priorities quickly, project/program management experience is required.
Strong written & verbal communication skills are essential.
The successful candidate will have the ability to communicate clearly and accurately, thrive in a fast-paced, ambiguous environment and exhibit the highest personal and professional standards of integrity and ethics.
Netflix is fast-growing with a flat organizational structure, which means that employees are often asked to perform tasks with a range of difficulties. Candidates must be motivated, disciplined, and able to work effectively autonomously and understand when to ask necessary questions.