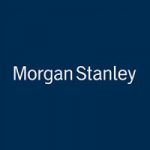 Website Morgan Stanley
Location: New York, NY
Overview:
Morgan Stanley is a leading global financial services firm providing a wide range of investment banking, securities, investment management and wealth management services. The Firm's employees serve clients worldwide including corporations, governments and individuals from more than 1,200 offices in 43 countries. As a market leader, the talent and passion of our people is critical to our success. Together, we share a common set of values rooted in integrity, excellence and strong team ethic. Morgan Stanley can provide a superior foundation for building a professional career – a place for people to learn, to achieve and grow. A philosophy that balances personal lifestyles, perspectives and needs is an important part of our culture.
Department Profile:
Morgan Stanley's Global Sustainable Finance Group (GSF) aims to drive the growth of sustainable investing through ongoing development of products and solutions, economic analysis, thought leadership and capacity building initiatives.
The GSF team is seeking a Geospatial Data Scientist to support the teams incubation and execution of innovative sustainable investing approaches and analytics that leverage geospatial data analytics.
Successful candidates will have a dual passion for financial markets and sustainability, as well as demonstrated expertise in geospatial analytics (including knowledge of leading-edge approaches, data sources, and analytical tools). Additionally, successful candidates will be well-organized and detail oriented, and will work well in highly collaborative team environments.
Responsibilities:
The Geospatial Data Scientist will be responsible for helping conduct geospatial analysis on topics related to sustainable investing and risk management. This person will analyze and seek to understand various sources of sustainability data using a range of statistical and econometric methods.
Collaborate with other members of the GSF data team and various technology partners to develop and maintain the Firms sustainability spatial data infrastructure.
Summarize outputs appropriate for internal and executive audiences, and a wide range of clients, while staying current on relevant sustainability research literature and market developments.
Support broader GSF activities such as, but not limited to, thought leadership, external partnerships, etc
Qualifications:
Masters or PhD in Geography, Economics, Computer Science or a similarly quantitative field, with strong exposure to geospatial analytics.
Experience implementing geo-statistical analysis on a variety of raw and derived spatial datasets at massive scale.
Deep experience with one or more cloud based geospatial analytics platform  e.g. ArcGIS, Descartes Labs, Google Earth Engine, Microsoft Planetary Computer, etc.
Working knowledge of one or more statistical programming languages  e.g. R and Python – and relevant geo-processing packages.
Detail-orientation with excellent communication and presentation skills
Comfort juggling multiple priorities; strong organizational and time management skills
Ability to work effectively as a member of a team and as a self-starter
Exposure to one or more of the following areas is a plus:
Integrating multi-source (e.g. remote sensed, household and sentiment data) and multi-frequency (e.g. annual and daily) datasets in a common analytical framework.
Experience implementing machine learning algorithms of prediction and classification, particularly with regards to visual and near-infrared spectrum remote sensing.
Familiarity with factor-based models, asset pricing, and portfolio optimization.
Fundamental financial analysis and corporate valuation.
Knowledge of environmental, social and governance reporting.