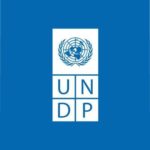 Website UNDP
Location: Remote
Overview
UNDP is the knowledge frontier organization for sustainable development in the UN Development System and serves as the integrator for collective action to realize the Sustainable Development Goals (SDGs).
UNDP's policy work carried out at HQ, Regional and Country Office levels, forms a contiguous spectrum of deep local knowledge to cutting-edge global perspectives and advocacy. In this context, UNDP invests in the Global Policy Network (GPN), a network of field-based and global technical expertise across a wide range of knowledge domains and in support of the signature solutions and organizational capabilities envisioned in the Strategic Plan.
Within the GPN, the Bureau for Policy and Programme Support (BPPS) has the responsibility for developing all relevant policy and guidance to support the results of UNDP's Strategic Plan. BPPS's staff provides technical advice to Country Offices, advocates for UNDP corporate messages, represents UNDP at multi-stakeholder fora including public-private dialogues, government and civil society dialogues, and engages in UN inter-agency coordination in specific thematic areas. In addition, BPPS works closely with UNDP's Crisis Bureau (CB) to support emergency and crisis response. While ensuring that issues of risk are fully integrated into UNDP's development programmes, BPPS also assists UNDP and partners to achieve higher quality development results through an integrated approach that links results-based management and performance monitoring with more effective and new ways of working. Lastly, BPPS supports UNDP and partners to be more innovative, knowledge and data driven including in its programme support efforts.
In order to streamline its financial and investment engagement, UNDP launched the Sustainable Finance Hub (SFH), a finance and innovation platform, that draws on a critical mass of UNDP expertise, initiatives, and partnerships to support the mobilization and leveraging of resources for the SDGs and lead the implementation of the new UNDP private sector strategy and other initiatives. The Hub is an integral part of both the Bureau for Policy and Programme Support (BPPS) and the Bureau of External Relations and Advocacy (BERA), as well as part of the GPN. The Hub serves as a connector, broker and global coordinator among internal and external actors; curates and manages UNDP's catalogue of service offers on SDG financing to governments, investors and companies, via the COs, to significantly enhance the scale and impact of UNDP's work.
Through the SFH UNDP has been increasing its engagement in global financial and economic policy making through the work carried out in different forums (I.e., G7, G20, UN's FfD process, etc.) as well as other regulatory and market-based networks. Furthermore, as Secretariat of the G20 Sustainable Finance Working Group, UNDP assists G20 Presidencies in the implementation of their G20 priorities for the Group.
Responsibilities
The Sustainable Finance Coordinator will be responsible for supporting UNDP Sustainable Finance Hub in providing expertise and coordinating topics and projects related to the uptake and implementation of the sustainable finance agenda in its various forms across the G20 but most specifically within the finance track.
Strategic Planning and Execution:
Coordinating the planning of a G20 sustainable finance strategy with UNDP SFH and the G20 Presidency.
Providing timely technical and administrative guidance, as required and determined jointly with supervisor, to the G20 Presidency and Sustainable Finance Working Group Co-chairs on the development, uptake and implementation of the SFWG agenda (including daily coordination between these stakeholders, timeline management, meetings and international conferences preparation, etc.).
Coordinating the planning and execution of the sustainable finance initiatives in at least 2 selected countries.
Outreach and Relationships Management:
Coordinating outreach to G20 constituencies, especially with the 2022 India's G20 Presidency, to advance and implement the work of the G20 Sustainable Finance Working Group.
Engaging with target constituencies (ex: FSB, BIS, WB, IMF, IFC, OECD, Alliance for Financial Inclusion, Network for Greening the Financial System, finance ministries and central banks, etc.).
Cultivating and managing 'client relationships' with all SFWG members as well as other working group members to advance UNDP's policy work.
Coordinating the outreach and engagement with UNDP country offices to inform them on the G20 Sustainable Finance Agenda and assist them, as relevant, in the uptake of the agenda.
Preparing briefing notes for the SFH Director and designees at the Executive Office of the Administrator.
Subject-Matter Expertise on Relevant Topics and Projects:
Developing technical documents, reports and briefs for the G20 Sustainable Finance Working Group Presidency and Co-chairs.
Developing a stock-take on the activities planned for 2023-2024 by major sustainable finance networks.
Qualifications
Minimum Master's degree in Economics / Development Economics, International Development, international Management / Relations, Development Finance, or other closely related area is required.
A minimum of 5 years of progressively responsible experience in outreach for major initiatives or institutions involving multi- stakeholder engagement, inter or intra-governmental negotiations, experience with the financial sector through the private or public sector is required.
Experience in supporting/coordinating partnerships with the Government of India is required.
Experience in sustainable finance issues is required.
Experience in working with financial regulators is desirable.
Experience with development and creation of new partnerships with demonstrated networks is desirable.
Experience with the UN system, including UNDP's network of Country Offices for implementation of activities is desirable.
Proven experience conducting or coordinating research and development of sustainable finance frameworks, policy briefs or thought pieces is desirable.
Proficiency in English language is required: excellent presentation, writing, and editing skills.
Proficiency in Hindi is an added advantage.