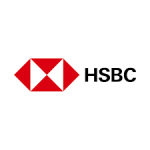 Website HSBC
Location: London, UK
Overview
Some careers have more impact than others.
If you're looking for a career where you can make a real impression, join HSBC and discover how valued you'll be.
Global Strategy and Planning helps inform strategic decision-making and acts as a catalyst and driver for strategic change. The team constructively challenges the business with critical thinking and innovative insight to improve the way we do business.
We are currently seeking an ambitious individual to join our team as an Sustainable Finance Associate, working together with colleagues to define, manage and achieve divisional business targets.
Purpose
Support the Global Head of Sustainable Finance Strategy & Implementation and other senior executives to deliver the Group's sustainable finance objectives

Contribute to analyses to inform and develop the Group's sustainable finance strategy and activities across global businesses and geographies

Support projects and initiatives to develop the Group's capabilities and processes to support the Group's sustainable finance objectives

Contribute to developing the Group-wide approach for assessing financed emissions, accounting for variations by industry sectors and possible decarbonisation pathways

Liaise with other business, sustainability and strategy managers on projects to guarantee high quality deliverables

Organise and synthesise information for presentation to senior executives through both presentation slides and written memos

Analyse Group performance against strategic sustainability and sustainable finance priorities and targets

Support clear communication and collaboration to enable alignment between the Group and region and country-level businesses

Collaborate among Corporate Sustainability, Group Strategy and Planning, Global Businesses and supporting functions as well as senior leadership of the Group by developing high quality working relationships
The broad nature of the role demands a high calibre individual capable of dealing simultaneously with a range of issues.  Flexibility and adaptability are required as tasks are unpredictable, complex and time sensitive
Responsibilities
Provide supporting input into the formulation of the Group's sustainability strategy in terms of papers and submissions

Help facilitate the implementation of the Group's sustainable finance initiatives through management of the Group Climate Business Council and coordination across its various working groups

Support work that provides insights into the short and long term effects of proposed course of actions and implications for other business areas

Understand the Group's sustainability strategy and sustainable finance priorities and their role in driving durable and profitable business and adding lasting shareholder value

Provide significant support on strategic projects, manage resources, conduct analyses and reviews and synthesise recommendations to define and facilitate implementation of sustainable finance objectives

Provide working level support on thought leadership pieces and partnerships the group participates in

Provide supporting materials for external stakeholder engagement and partnerships as set out by the Centre of Sustainable Finance

Assess and develop business development opportunities related to the transition to a low carbon economy and other sustainability goals
Qualifications
To be successful in the role, you should meet the following requirements:
Strong research and analysis skills – able to critically consider information from a number of sources, structure and synthesise information and supporting analysis to inform executive level decision making within defined and challenging timeframes
Strong project management skills – able to manage multiple work assignments simultaneously, delivering on specific targets with pragmatism
Good interpersonal and communication skills – able to communicate effectively and with confidence across the Group, including written and spoken communication
Commitment and contribution to overall team performance
A practical 'hands-on' approach suited to working in a small team; proactive ownership of tasks working independently to develop high quality work products
Understanding of and demonstrated interest in sustainability and climate change, and implications for financial services
Experience in financial services and strong commercial awareness
Working experience of strategic formulation in the Financial Services industry preferable