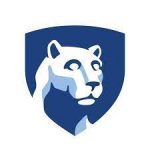 Website Pennsylvania State University
Location: University Park, PA
Overview:
Penn State is actively working to Ensure a Sustainable Future for all, and has made it a strategic goal to "integrate sustainability into our research, teaching, outreach, and operations." Sustainability at Penn State is the simultaneous pursuit of human health and happiness, environmental quality, and economic well-being for current and future generations, and is aligned with the UN Sustainable Development Goals. Come join the small but mighty team at the Sustainability Institute to help us fulfill that goal! The Sustainability Institute is seeking an engaged and passionate teammate to help us continue our strong performance in national and international sustainability rankings, such as AASHE STARS and the THE Impact Rankings, and coordinate projects that support sustainable operations while being an integrated part of the educational and research functions of the University.
The Sustainability Institute's mission is to "expand commitment to sustainable practices, addresses systemic challenges, and build capacity for leadership toward a sustainable, peaceful, and prosperous future through Penn State's teaching, research, outreach, and operations." Our values highlight our desire to "walk hand in hand with all people—but particularly the marginalized—to confront injustice and to achieve social, economic, and environmental justice." As an incoming community member of the Sustainability Institute, it will be expected that all employees embody and model Penn State's commitment to diversity, equity, and inclusion as well as the commitment expressed by the division of Finance and Business.
This position has the potential for a flexible work arrangement with a mix of on-campus and remote activities. Occasional travel will be required, mostly inside Pennsylvania.
Responsibilities:
Benchmark programs at other institutions that engage faculty and students in project-based learning that improves operational sustainability and determines best practices
Build on existing programs that engage students and faculty in sustainability projects and develop new

sustainability-focused

engaged scholarship opportunities using campus facilities and resources as a 'living laboratory' (existing programs include Sustainable Communities Collaborative, Sustainable Operations Council, College and Campus Sustainability Councils, Student Engagement Network, etc)
Work with student groups interested in improving the sustainability of campus operations to integrate their work into the program (Student Sustainability Advisory Council, University Park Undergraduate Association, Commonwealth Campus Student Government, etc) and advise the SSAC
Build a network of faculty at all Penn State campuses, track and improve the effectiveness of the living lab opportunities and report successes
Build working relationships with other units and groups at Penn State who contribute to assessment and reporting activities (Office of Planning Assessment & Institutional Research, Global Programs, etc)
Coordinate the Sustainability Institute's existing Penn State assessment activities by collecting responses for AASHE STARS from the appropriate internal stakeholders, working with the internal THE Impact Ranking response team, and working on any other assessments deemed appropriate
 Communicate the results of sustainability tracking and rankings to a broad audience including faculty, staff, administrators, and external stakeholders, in order to recognize and encourage continual improvement
Work with the Marketing Strategist and others to communicate operational sustainability stories to various audiences
 Additional activities as assigned.
Qualifications:
This position will be filled at a Level 2, which typically requires a Bachelor's degree or higher and 2+ years of related experience, or an equivalent combination of education and experience.
A Master's Degree and experience in an academic institution is preferred.
The successful candidate will also have experience in sustainability or other performance assessments;
Excellent analytical skills and experience with data analysis software (MS Excel or others);
Outstanding organizational skills with the ability to manage multiple projects simultaneously.
Excellent written and verbal communications skills will be required.
Experience working with students and mentoring interns a plus.
Knowledge of sustainability concepts, and the ability to work collaboratively will be valuable.
We are seeking a person who can build and work with diverse communities.
This position requires that you operate a motor vehicle as a part of your job duties. A valid driver's license and successful completion of a motor vehicle records check will be required in addition to standard background checks.