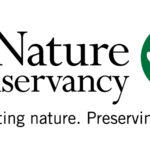 Website The Nature Conservancy
Location: Washington, DC
Overview
The Nature Conservancy's mission is to protect the lands and waters upon which all life depends. As a science-based organization, we create innovative, on-the-ground solutions to our world's toughest challenges so that we can create a world in which people and nature thrive. We're rooted in our Mission and guided by our Values, which includes a Commitment to Diversity and Respect for People, Communities, and Cultures.
Our goal is to cultivate an inclusive work environment so that all our colleagues around the globe feel a sense of belonging, and that their unique contributions to our mission are valued. We'll only achieve our Mission by hiring and engaging a diverse workforce that reflects the communities in which we work. In addition to the requirements in our postings, we recognize that people come with talent and experiences outside of a job. Diversity of experience and skills combined with passion is a key to innovation and a culture of inclusion! Please apply – we'd love to hear from you. To quote myriad TNC staff members, "you'll join for our mission, and you'll stay for our people."
The Corporate Engagement team at TNC provides technical leadership to translate the value of nature and conservation into actionable, science-based strategies for businesses that can help solve environmental challenges. The Corporate Engagement team works hand-in-hand with private sector decision-makers to co-create solutions, drawing on TNC's practical experience and expertise and the global scale of our network.
The Sustainable Agriculture Specialist (SAS) will provide scientific input for The Nature Conservancy's collaborations with the private sector in agriculture. This person will contribute to ensuring that these collaborations are built and implemented on a foundation of robust science, clear and achievable goals, concrete assumptions, and accountability. The SAS will work closely with other scientists, corporate engagement specialists, and conservation teams throughout the Conservancy to align internal and external priorities, strategies, project design, action plans, and messaging with the best available science. The ideal candidate will bring knowledge of sustainable or regenerative agricultural systems and supply chains. The SAS will report to the Senior Scientist, Agriculture within the global Corporate Engagement team.
Salary range is $72,000-$75,000. Must be eligible to work in the United States.
Responsibilities
In support of the collaborations with the private sector and to maximize the results to be obtained under these, the Sustainable Agriculture Specialist will analyze and synthesize scientific information/data related to the environmental impact and mitigation potential of sustainable and regenerative agriculture (i.e., for climate, water, and biodiversity outcomes). They will support the design and implementation of programs that create economic value while simultaneously addressing conservation needs by providing guidance and recommendations based on best available science to key internal and external audiences. They will advise on effective practices to achieve conservation and agronomic goals, particularly related to the technical implementation of conservation projects and strategies. They will be expected to compile and present written and oral reports for a variety of audiences with varying levels of technical expertise and cultural backgrounds. They will also be responsible for managing work streams, which includes ensuring deliverables are met, soliciting feedback from internal teams/subject matter experts, and solving problems both independently and as a core member of TNC's Corporate Engagement Food & Water team. The SAS will be expected to adhere to the Conservancy's rigorous scientific and corporate engagement principles and work collaboratively with cross-functional teams to produce quality conservation deliverables on-time and within budget.
Provide scientific input, analysis, and technical support to ensure programs and projects are built on a credible technical basis, including potential contributions to grants, contracts, or requests for proposals
Review and synthesize existing scientific literature to deliver conservation benefits in agricultural landscapes
Work with external and internal collaborators to design and implement corporate collaborations and programs in alignment with the Conservancy's strategies
Participate in multi-organizational teams to develop and refine approaches to data collection
Develop and present written and oral communications for audiences with a broad range of technical expertise
Convene relevant stakeholders to scope the state of the science and establish shared understanding
Some travel anticipated; up to 25% of time (global and domestic)
Qualifications
Are you looking for a career to help people and nature? Guided by science, TNC creates innovative, on-the-ground solutions to our world's toughest challenges so that people and nature can thrive together.
We are a high functioning team who values collaboration, mutual respect, and curiosity. We're looking for a developing scientist to help us ensure our corporate partnerships are built on a foundation of robust science and accountability. If you are a scientist interested in creating impactful partnerships with corporations to deliver conservation benefits in agriculture, this job is for you!
Master's Degree in an agricultural and/or environmental science related field (e.g., agronomy, agroecology, agricultural and biological engineering, agricultural economics, natural resources, ecology, soil science, sustainability science/management, geography) and 1 year of experience or equivalent combination of education and experience.
Experience manipulating, analyzing, interpreting, and communicating scientific data/information.
Experience preparing reports of findings.