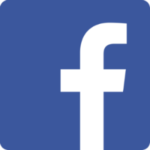 Website Facebook
Location: Washington, D.C; New York, NY; Fremont, CA
Overview
Facebook is hiring a Sustainability Strategy Manager to support the development of sustainability and climate-related partnerships that help to amplify the power of our products to drive impact on climate change.
We are looking for smart and flexible candidates with sustainability subject-matter expertise as well as experience in stakeholder engagement, partnership development, and relationship management. Ideal candidates have experience cultivating strong relationships and developing sustainability partnerships that leverage product capabilities and core business competencies.
This role will involve working closely with a range of internal and external stakeholders, and requires a solid understanding of the cross-sector sustainability ecosystem.
Responsibilities
Build strategic relationships with environmental stakeholders who can help us to scale our impact in the climate space – mapping and engaging potential partners in an emerging product priority area
Support development of partnerships with external stakeholders that leverage and expand the impact of Facebook's climate-related platform solutions and sustainability strategy
Collaborate with cross-functional internal teams to identify partnership needs and opportunities
Represent the sustainability team in client and partner engagements and provide subject matter support
Maintain a clear view of the partner ecosystem for Facebook's climate-related work, plugging Facebook into opportunities as they arise
Develop a mechanism for regularly mapping stakeholders and tracking partner engagement, and manage key lists
Effectively communicate partnership progress internally
Minimum Qualifications
Undergraduate degree in environmental science, business or related field
10+ years of related experience in fields related to sustainability, cross-sector partnerships, sustainable products and/or social innovation
Demonstrated experience developing and managing cross-sector business partnerships
Program management skills with demonstrated experience in self-managing complex program delivery in a fast-paced, matrixed environment
A self starter, with proven experience to diplomatically resolve issues through understanding conflicting inputs, achieving alignment, and proposing go-forward solutions
Experience working with interdisciplinary teams (e.g. Sustainability, Product Teams, Communications, Engineering) and managing relationships with complex stakeholders
Demonstrated flexibility and willingness to learn and work on new projects
Communication and relationship-building skills