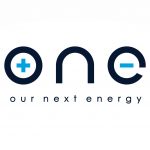 Website Our Next Energy
Location: Novi, MI
Overview
Our Sustainability Strategy Manager uses a variety of research methods to analyze, report, and provide recommendations for ONE's sustainability projects and programs. They must stay abreast of trends in renewable resources, sustainable work processes, and environmental science while ensuring proper sustainability benchmarks are established and maintained using ESG measures, standards, and methodologies. The role requires the cultivation of strong relationships and develops sustainable strategies by leveraging core business competencies.
We believe that acting ethically and responsibly is not only the right thing to do, but also the right thing to do for our business. Creative thinking and collaboration will assist this team member in the planning and execution of the sustainability processes.
Responsibilities
Monitoring and evaluating ONE's production, manufacturing, shipping and receiving processes as they relate to sustainability and compliance with regulations
Identifying areas where ONE can lessen its environmental impact throughout the full life cycle of our business
Writing reports that detail the results and evaluations of research; presenting that information to management with recommendations for research-based modifications
Setting guidelines that govern the interplay between ONE and the surrounding environment
Ensuring ONE's compliance with all state and federal environmental regulation
Collaborating with various departments to incorporate sustainability practices and set environmental conservation goals
Leading training sessions and workshops on sustainability practices and policies for the organization's employees
Analyzing and auditing corporate activities (e.g. the process of waste elimination, reducing GhG emissions)
Implementing changes in ONE's strategy to make the work environment and practices more eco-friendly, communicating these changes to managers, colleagues, vendors, press, and other relevant parties.
Build strategic relationships with environmental stakeholders who can help us to scale our impact in the climate space by mapping and engaging potential partners
Build project deliverables in partnership with project leaders and facilitate the definition of scope, project goals, and success criteria
Clearly communicate project status, risks, and scope creep with impact to all stakeholders on a regular basis
Qualifications
To perform the job successfully, an individual must be able to perform each essential duty satisfactorily. The requirements listed below are representative of the knowledge, skills and/or ability required. Reasonable accommodations may be made to enable individuals with disabilities to perform the essential functions.
Education and/or Experience
BA required (MBA Preferred)
Required 4+ years related professional experience
Knowledge within business and management principles related to strategic planning, resource allocation, human resources modeling, and production methods
Strategic mindset and highly analytical thinker with sound business judgment
Excellent technical skills to process large quantities of data in an error-free manner
Strong interest in/understanding of sustainability industry trends, challenges, opportunities
Global outlook with sensitivity and awareness of social and cultural differences
Self-starter mindset with the ability to manage across multiple stakeholders
Excellent written and oral communication/presentation skills to present facts and provide recommendations
Competencies/skills in BI Analytics/Reporting Tools, Environmental Compliance, Research Analysis, SASB Standards, ESG framework & methodologies
About ONE
Our Next Energy is paving the way for an electric future, innovating energy storage solutions that will rapidly expand the world's ability to access sustainable power.
Get in on the ground floor of a disruptive pre-IPO start-up in one of the most exciting tech verticals: Energy Storage. Our Next Energy (ONE) is developing battery technology that will change daily life for millions of people. And we are looking for a wide variety of innovators to help engineer, test, improve, and manufacture our technology.
Read what the press is saying about us: Bloomberg, TechCrunch, Business Insider, and Auto News. We know that our technology advances solely from the minds and hard work of our team, so our company's foundational culture is one of support, development, and personal fulfillment.