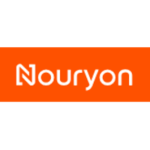 Website Nouryon
Location: Houston, TX
Overview
We are a global specialty chemicals leader. Industries worldwide rely on our essential chemistry in the manufacture of everyday products such as paper, plastics, building materials, food, pharmaceuticals, and personal care items. Building on our nearly 400-year history, the dedication of our 10,000 employees, and our shared commitment to business growth, strong financial performance, safety, sustainability, and innovation, we have established a world-class business and built strong partnerships with our customers. We operate in over 80 countries around the world and our portfolio of industry-leading brands includes Eka, Dissolvine, Trigonox, and Berol.
This position will drive the long-term success of Nouryon's sustainability strategy aligned with business direction  including focus areas to: support strategy development, drive value with the business, elevate reporting and Nouryon's ESG profile, support targets and build awareness.
Key Responsibilities
Further Develop Nouryon's sustainability 3 pillars: IMPROVE, GROW, and ENGAGE – support the Sustainability Director in developing carbon reduction target plans as well as defining targets and programs for the GROW (business growth through sustainable products) and ENGAGE (employee engagement and development, partnerships) pillars.  This includes developing metrics guidance documents on scope, baseline, etc.
Support Nouryon's annual sustainability report and ESG data sheets – in line with SASB (and in the future potentially GRI) reporting, including validate metrics, evaluate standard alignment, and drive reporting process to meet publication timeline and content goals.
Monitor SASB and GRI for methodology updates, identify changes to current reporting.  Steward process to update HSE metrics procedures where required – collaborating with HSE&S teams and developing training for site contacts.
Improve data reporting – identify opportunities to automate metrics to improve data quality and reporting abilities.  Utilize environmental reporting system (Enablon) in concert with other reporting analytics tools to automate metrics via reports, dashboards.  Respond to data questions.  Advise on sustainability methodologies in company metrics database to reflect the latest updates in policy or regulations
Lead annual UN Global Compact Communication on Progress (COP) – aggregate and verify Nouryon data to report progress on the UNGC 10 principles, draft communications and complete required submissions
Support TCFD – benchmark best practices vs. peers, collaborate with teams (Finance, Investor Relations, Risk, Operations), and develop a value and risk driven approach to climate risk analysis and reporting
Support annual Ecovadis and CDP responses – aligned with planned score improvements
Lead ESG data validation for Investor ratings agencies rankings (MSCI, ISS, Sustainalytics) – reviewing ESG reports, comparing for accuracy, coordinating with internal stakeholders (HSE&S, Investor Relations, Legal), facilitating engagement process to correct discrepancies, and identifying/prioritizing improvement areas
Drive Portfolio Sustainability Assessment (PSA) – facilitate workshops, working closely with business teams (marketing, commercial, sales, R&D, product stewardship) to develop a fit-for-purpose, market-driven PSA program, including pilot program, implementation plan, recommendations, and GROW targets
Support Supply chain sustainability – guide procurement leads in integrating sustainability risk assessments, into procurement processes, utilizing Ecovadis scores and 360 watch findings.  Advise on leading standards.
Lead completion of third-party questionnaires – deliver accurate and timely information on Nouryon sustainability (e.g., to support customers, sales efforts), track responses for ongoing trend analysis, identify areas of overlap and align responses to improve efficiency and consistency.
Deliver sustainability communications – develop content (e.g., customer letters, position statements, product case studies, etc.) to build awareness internally and externally and promote achievements.
Monitor trends and distill relevant insights to inform Central Sustainability team
Qualifications
Education
Bachelor's Degree in Business, Environmental Science, or Environmental/Chemical Engineering, – with Sustainability curriculum or concentration and 5+ years of equivalent Sustainability work experience or 10+ years of equivalent Sustainability work experience
MBA preferred
Experience
Experience with SASB/GRI, TCFD, and WRI GHG protocols for reporting
Experience with investor-driven environmental, social and governance (ESG) ratings
Experience in Portfolio Sustainability Assessments (PSA)
Working knowledge of environmental and social sustainability trends – including transitioning to low carbon, net zero, circular economy, leading policy movements (Green Deal)
Working knowledge of environmental and social issues facing industrial companies – around GHG, water, energy, EHS, product stewardship, community engagement, regulatory trends, and their associated risks and opportunities – with the ability to translate issues into economic impacts relevant for the business
Familiarity with economic models, and profitability analysis
Ability to manage multiple projects at once by demonstrating effective resource and project planning, decision making and results delivery
LCA experience – with leading LCA software tools (GaBi) and managing datasets.  Familiarity with LCA processes, tradeoffs and approaches
Ability to effectively communicate detailed technical concepts across multiple organizational levels – including developing high-quality presentation material to deliver sustainability messages to senior audiences
All qualified applicants will receive consideration for employment without regard to race, color, religion, sex, sexual orientation, gender identity, national origin, disability or veteran status.