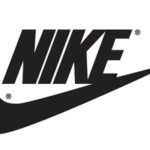 Website Nike
Location: Beaverton, OR
Overview
NIKE, Inc. does more than outfit the world's best athletes. It is a place to explore potential, obliterate boundaries and push out the edges of what can be. The company looks for people who can grow, think, dream and create. Its culture thrives by embracing diversity and rewarding imagination. The brand seeks achievers, leaders and visionaries. At NIKE, Inc. it's about each person bringing skills and passion to a challenging and constantly evolving game.
At Air Manufacturing Innovation (Air MI), we deliver on Nike's most daring dream: giving every athlete the unparalleled sensation of walking on air. Since Nike introduced the Air sole in 1979, no technology has become more synonymous with Nike than Air. Our teams engineer, make and perfect Nike's most advanced footwear components. Masters of teamwork, we challenge assumptions in order to get faster, drive efficiency and fine-tune technology to deliver quality performance plastic. At our state-of-the-art facilities located in Beaverton, Oregon and St. Charles, Missouri, Air MI is taking Air to places that we never thought possible. Learn more about Nike Air Manufacturing Innovation.
We're looking for a Sustainability Specialist to support Air MI's sustainability goals through performance management and project leadership. We work every day to continuously reduce our footprint and have ambitious goals for sustainable innovation.
This role will be a key member of our Sustainability team at Air MI and work in partnership with Nike sustainability teammates. The Specialist will support data governance and reporting, run our annual environmental compliance assessment process and take on projects in support of our 2025 sustainability targets.
The right person for this role will have strong data intuition and attention to detail, be highly organized and adept at managing projects and coordinating project partners, and have a passion for work that impacts people and planet.
Your Work
If this is you, you'll be working with teammates across Air MI and Nike to collect, manage and analyze sustainability data for our manufacturing operations and logistics, in order to report quarterly on our progress against our 2025 sustainability targets. You'll also plan and manage the annual environmental assessment that helps us to ensure our policies, procedures and practices at each of our manufacturing facilities are compliant and to prioritize opportunities to continue to improve our operations. Additionally, you'll take on specific projects that will drive improvements in waste management, energy use, and data accessibility. Your work will be a key enabler to help Air MI achieve our sustainability goals.
Your Team
You will join the Air MI Sustainability team, which sits within the Strategy and Business Operations organization. You will work closely with our Air MI and Nike teammates in Operations, Logistics, EHS, Facilities, Data & Analytics and more. This is a truly cross-functional role, engaging across our business, as well as with sustainability partners at Nike.
Qualifications
Bachelors Degree in Economics, Analytics, Supply Chain or similar, or a combination of relevant education, experience and training
Minimum of 2 years of relevant work experience
Ability to collect, quality check, and analyze data – identifying potential issues and defining analyses to understand drivers of trends or anomalies
High attention to detail
Strong organizational skills with some experience planning and managing projects
Ability to engage, manage and support many stakeholders to complete projects collaboratively
Proficiency in Excel
Demonstrated passion for work to impact people and planet
Experience with sustainability impacts, impact or materiality assessments preferred
Some experience in a manufacturing business and with sustainability reporting preferred