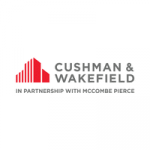 Website Cushman & Wakefield
Location: Louisville, KY
Overview
The Sustainability Analyst is responsible for supporting energy and sustainability projects and programs for an assigned account in accordance with management agreements, client requirements and Cushman & Wakefield standards. In this capacity, the Sustainability Analyst will work to ensure that client has the best information and recommendations with which to make energy management and sustainability decisions. This position will work closely with the operations team including, facilities managers, building engineers, building operating engineers, and vendors to ensure a seamless delivery of these services.
Responsibilities
Track all utility usage for portfolio.
Ability to perform detailed utility data analysis on a monthly data
Experience assessing energy and water related systems
Ability to analyze trend data and develop reports with recommendations, discrepancies, and description of system performance
Experience with data logging and analysis
Identify conservation areas where consultation is needed (via analysis of trends, temporary logged data, monthly utility data)
Research and identify opportunities for reducing energy usage, related conservation programs, and their related costs, for all properties as assigned, in support of clients overall business objectives.
Analyze projects in relation to total life cost and available incentive programs and prepare proposals for presentation to our client.
Become familiar with EPA's ENERGY STAR program, work with the facilities managers and chief building engineers to ensure that the highest possible scores are achieved and to ensure that each property maintains its Energy Star Label.
Support the performance of ASHRAE Level I, II and III energy audits
Familiar with new building commissioning & existing building retro commissioning
Experience with energy savings and financial calculations
Understand mechanical design of HVAC systems
Experience with, Resource Advisor, Excel software, or other Energy Modeling tools
Mathematical and Statistical Analysis Experience
Represent client on the Cushman & Wakefield Energy and Sustainability Team, interacting with Cushman & Wakefield managers and senior management to share ideas and further develop these programs.
Become familiar with the various tools for measuring client's carbon footprint and develop means for recording it on a quarterly basis, working to reduce it in conjunction with energy and related conservation programs.
Be familiar with Cushman & Wakefield's and client's policies and procedures as they relate to this position.
Possess knowledge of all mechanical and lighting control systems.
Become familiar with the layout of the facilities, location of storage rooms, shops, mechanical rooms and equipment, major conference rooms, labs, and the various building systems utilizing energy and resources: mechanical, plumbing, electrical, life safety, emergency generators, UPS systems, domestic water, irrigation, etc.
Demonstrate ability to work positively with customers, fellow employees, outside contractors and vendors alike.
Attend energy team meetings.
Report any abnormal conditions or needed repairs immediately to Facilities Managers and Chief Engineers.
Attend classes annually related to position to improve knowledge and skills.
Requirements
BS in engineering, sustainability, environmental science or related field.
One to three years of experience in office building operations, energy management, and sustainability programs.
Familiarity with demand response/curtailment, EPA ENERGY STAR for buildings, and LEED Green Building certification programs.
Experience with alternative power sources, energy conservation retrofits, and carbon offsets.
Ability to communicate effectively both verbally and in writing, with senior managerial and executive level personnel.
Proficient in Excel
Understanding of the construction and/or building operations industry