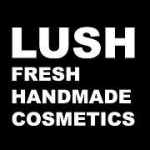 Website Lush
Location: Vancouver, BC, Canada – open to remote applicants
Overview
The Sustainability Specialist, Corporate & Retail plays an essential role in growing talent in our business through collaboration and sharing best practices with the Sustainability, Corporate and wider Retail teams. You know how to be curious about opportunities and how to be real with feedback and support.
As a growing business, Lush needs people that can adapt and evolve to the needs of our business. You have a passion for what you do and are ready to join a business dedicated not just to technical proficiency but to the practices of fair-trade sourcing, supporting sustainable communities and giving back to grass roots organizations making a difference through our Charity Pot Program.
The Sustainability Specialist is responsible for key components that drive our sustainability strategy forward in the areas of Project and Program Development, Metrics Reporting, Business Communications and Engagement. You support the various needs of the business and ensure the key sustainability strategy initiatives are driven forward in a cohesive and deliberate manner. This role works closely with the Ethics teams (Ethical Buying, Charitable Givings and Sustainability) along with key stakeholders in both the Lush Corporate and Retail environments.
Our Lush staff live with purpose, finding their personal connection with the values of our business, bringing their work and life paths into one holistic journey. #mylushlife
Responsibilities
Project Management & Program Development
Develop and implement corporate and retail sustainability projects through strong business case development that creates excitement and consensus amongst cross functional teams to gain support and resources for projects
Lead and manage multiple projects with diverse stakeholders, prioritizing tasks and resources to bring projects through the finish line on time and budget – departments include ethical buying, freight, finance, technology, charitable givings and ethical campaigns, brand communications, and retail among others.
Collaborate with cross functional teams to provide environmental guidance and perspective to influence business decisions and embed sustainability thinking into systems and processes
Build meaningful relationships across all areas and levels of the organization, earning credibility as a go-to person for sustainability
Metrics/Reporting, Strategy & Communications
Lead internal and external reporting of sustainability performance indicators to support business updates, show progress toward goals and update on program areas
Track, analyze and evaluate metrics to report measurable progress, highlight opportunities and refine data collection to fill gaps and improve overall performance metrics
Collaborate and support the development and evolution of the sustainability strategy, goals and roadmap around key areas such as climate (science-based targets, net positive), circularity (waste and packaging), water, etc.
Act as the key liaison with Brand Communications to develop, coordinate and compile sustainability achievements, programs and campaigns to support communications across all channels
Relationships & Engagement
Mentor and provide work direction to the Sustainability Coordinator, Retail
Implement and evolve ongoing sustainability initiatives to drive continual improvement
Develop and update resources, tools, training and engagement activities to inspire and facilitate behavior change that reduces our environmental impact
Stay current on the sustainability landscape, industry trends, emerging issues, best practices and new innovations
Qualifications
Required:
8+ years of experience in Sustainability, with at least 3 years of related project management experience
Bachelors degree in related field (sustainability, environmental studies, business management)
Excellent project management skills with proven ability to manage multiple projects and timelines from initial conception and business case development through implementation
Experience tracking and evaluating environmental sustainability metrics with benchmarking and analysis
Strong analytical skills and ability to tell the story through data and analytics to influence decision making
Strong communication skills and ability to translate and tailor complicated and complex information in a way that is interesting and relevant to different audiences
Strong interpersonal skills with an open mindset to get curious, learn and effectively influence and facilitate dialogue with internal and external stakeholders
A self-starter with the ability to proactively identify opportunities, draw connections and solve problems
An analytical problem solver who ask the right questions, thinks creatively and works through a process to develop viable solutions
Practical experience in change management, influencing culture and behaviors for successful implementation of sustainability initiatives
Proactive and solutions oriented with the ability to be fluid, flexible and adaptable in a dynamic environment to effectively manage and meet multiple deadlines
Thrive in a collaborative team environment, sharing expertise and supporting team priorities and initiatives
Industry knowledge and experience in corporate sustainability, climate strategy (science-based targets, GHG protocol), circularity (packaging and waste) and water
Preferred:
Operational experience in sustainability in a retail or corporate environment
Experience in mentoring and developing others
Graduate degree in related field (business management, sustainability, environment)
Technical knowledge and/or experience in lifecycle assessment, land use change and biodiversity