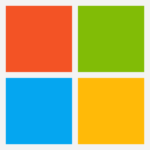 Website Microsoft
Location: Singapore
Overview
Digital transformation and the journey to net-zero is impacting every industry around the world. From retail and manufacturing to energy and financial services, disruption is already here. Environmental concerns and sustainability initiatives are driving all organizations through an accelerated energy transition. Customers across all industries are asking Microsoft to help them reinvent their business, innovate, and digitally transform to today's new realities.
As we embrace a more sustainable future accelerated by digital capabilities, we are looking for specialist sellers to engage with our customers and partners to enable this transformation. The Sustainability Specialist Sales Unit, part of the Microsoft Customer and Partner Solutions organization, serves as team of dedicated specialist sellers who support our customers around our new Cloud for Sustainability product. Every seller will be expected to deliver a combination of product, technical, sustainability, and industry expertise, as you support customers, partners, account teams, and other product/technical specialists from Microsoft around topic of sustainability data and management, sustainability calculations/accounting, and sustainability reporting.
Microsoft Cloud for Sustainability is built on a secure, integrated cloud platform, which empowers our customers to digitally transform their businesses. While you will be selling a specific product, you will also be selling the platform and the full suite of capabilities that Microsoft has to offer to create a connected, secure, efficient, and scalable digital ecosystem that can be harnessed to support and accelerate customer sustainability goals.
Our team culture is centered on embracing a growth mindset, collaboration, inspiring excellence, and encouraging teams and leaders to bring their best each day. In doing so, we create life-changing innovations that impact billions of lives around the world.
Responsibilities
Sales Execution

Engages in conversations with customers across industries to introduce the Cloud for Sustainability and how its capabilities can enable digital transformation in areas that are aligned with the customer's industry and sustainability workflows and turns opportunities into deals. Initiates conversations with customers on digital transformation in sustainability data and related scenarios, in collaboration with partners and services. Creates guiding examples of sustainability digital transformation through seminars, workshops, webinars, and direct engagement.
Collaborates with team members to discover new opportunities. Drives incremental revenue growth through personal campaigns (e.g., portfolio analysis) or internal sources (e.g., Marketing). Collaborates with account teams, partners, or services to track and qualify new opportunities. Collaborates with other teams (e.g., account teams) and services to build pipeline. Interfaces with customers and builds relationships via social selling. Applies Microsoft's sales process (MSP) to determine the quality of the opportunity and whether to proceed.
Identifies opportunities to drive product revenues and grow business with existing customers by initiating conversations, providing demos or quotes, and collaborating with partners or internal teams (e.g., Technical Sales Professionals, Global Black Belts). For licensing transactions and project engagements, ensures rapid and robust deployment plan at point of sale that is validated by services and partners.
Identifies customer business needs and technology readiness. Contributes to the development of solutions in collaboration with internal teams, partners, and services. Proposes prioritized solutions that align with customers' needs. Articulates the business value of proposed solutions.
Proactively builds external stakeholders' mapping. Collaborates with account teams (e.g., Account Executives) to identify and engage senior business subject matter decision makers at the customer's/partner's business.
Implements strategies to accelerate the closing of deals. Contributes input on strategies to drive and close prioritized opportunities. Collaborates with peers and coaches junior team members in deal plan execution. Implements close plans (e.g., how to map timeline, engage the customer, get customer buy-in and commitment) to de-risk and drive predictable deal closure.
Scaling and Collaboration

Collaborates with Global Partner Solutions (GPS) and with a network of partners to cross-sell and up-sell. Identifies new partners by researching and discussing with partners on customer scenarios. Develops joint proposal with partners. Contributes to developing partner strategies to address gaps in partner capabilities.
Applies the orchestration model to leverage and expand relationships with internal stakeholders and partners (e.g., Enterprise Operating Unit). Navigates the MSFT organization to bring the best impact to the customer.
Technical Expertise

Leads conversations and sets up events within Microsoft. Mentors others and develops strategies for best practice sharing across subsidiaries. Contributes ideas that can be instituted across Microsoft.
Initiates conversations with prospective customers/partners at events to expand external network. Acts as a subject matter expert in sustainability data management and related sustainability customer scenarios.
Collaborates with the 'compete' global black belts (GBB) to analyze competitor products, solutions, and/or services and implements strategies to position Microsoft against competitors in customer communication. Proactively provides analysis of the competitive landscape in supported solution area. Evaluates opportunities and makes recommendations on pursuit or withdrawal. Holistic value of MSFT platform versus single-point solution that positions MSFT favorably against competitors.
Sales Excellence

Collaborates with partners and resources and leverages customer insights, sustainability expertise, and industry knowledge. Contributes to exploring business and emerging opportunities to optimize the portfolio and support customer innovation.
Reviews feedback report and coaches others on ensuring customer/partner satisfaction and decreasing dissatisfaction by establishing recovery action plans to improve clients' overall experience. Manages and/or orchestrates sales and delivery success through the account team and pursuit team.
Engages with internal and external stakeholders on business planning, Rhythm of Business (ROB) meetings to review and plan for accounts in the assigned territory.
Collaborates with extended sales team, partners, and marketing to conduct business analysis (e.g., whitespace analysis, identify industry trends) to pursue high-potential customers and develop a target list of potential business.
Manages the end-to-end business of the assigned territory. Conducts forecasting for accounts and develops a portfolio and territory plan to drive intentional selling aligned with strategic priorities.
Completes required training and obtains relevant product and role certifications aligned to the role and workload/industry.
Required Qualifications
5+ years of technology-related sales or account management experience

OR Bachelor's Degree in Computer Science, Information Technology, Business Administration, or related field AND 3+ years of technology-related sales or account management experience.
Preferred Qualifications
7+ years of technology-related sales or account management experience.

OR Bachelor's Degree in Information Technology, or related field AND 6+ years of technology-related sales or account management experience
OR Master's Degree in Business Administration (i.e., MBA), Information Technology, or related field AND 3+ years of technology-related sales or account management experience.

4+ years of solution or services sales experience.