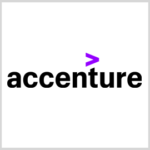 Website Accenture
Locations:Hartford, CT / Boston, MA / Florham Park,NJ / New York,NY / or Philadelphia, PA
Overview
Managing environmental, social and governance challenges in a digital world creates new C-level priorities. Leaders must run resource-efficient supply chains and connect with customers more effectively than ever before. Navigating these and other complex sustainability issues can be a daunting challenge – and Accenture Strategy helps by shaping our clients' future, combining deep business insight with the understanding of how technology will impact industries and business models.
Strategy professionals apply deep strategy development, architecting value and operating model architecture skills, influence through insight and partner with our clients to make bold decisions on priority C-Suite issues. Provide deep understanding of our clients' industry landscape and business options in the context of global, economic, technology and social trends.
Through Sustainability Strategy, a dedicated business within Accenture Strategy, we help clients identify new areas for growth, new ways to increase efficiency and reduce costs and new means to build trust and reputation. By focusing on sustainability as a means for value creation, we help business leaders build trust and transparency, and create competitive advantage.
The Manager role will help Sustainability Strategy grow and drive client impact, focused in our offering areas, which include:
Circular economy and resource effectiveness
Responsible Value Chain
Sustainability Measurement
Sustainable Technologies
Sustainable Organization, Leadership & Learning
Sustainability professionals develop strategies that help clients positively impact the environment and the social community in which they exist while improving long-term business value. Provide deep expertise in key sustainability value levers, knowledge of the client's core businesses and value chain, and an ability to guide and measure sustainability programs to ensure tangible performance benefits are realized.
We Are:
Accenture Strategy & Consulting. Through deep industry expertise, analytics and insights, we empower clients to survive and thrive in the new, the now and the unknown. To stay agile in a world dominated by change, the C-suite must keep the core business running while simultaneously identifying and investing in the new. Accenture Strategy & Consulting enables leaders to act quickly and confidently as they pivot to the future. Known for our ability to execute at speed, we help clients determine clear, actionable paths to competitive agility by bringing them new thinking on business and technology.
You Are:
A Consulting Practitioner who would be working directly with the world's leading businesses in business-critical engagements and are responsible for driving the thinking and rigorous analysis that contributes to successful strategy consulting projects. You take responsibility for key projects and supervise junior colleagues.
Responsibilities
Identifies, assesses and solves complex business problems for area of responsibility, where analysis of situations or data requires an in-depth evaluation of variable factors
Closely follows the strategic direction set by senior management when establishing near term goals.
Interacts with senior management at a client and/or within Accenture on matters where they may need to gain acceptance on an alternate approach.
Has some latitude in decision-making.  Acts independently to determine methods and procedures on new assignments.
Decisions have a major day to day impact on area of responsibility.
Manages large – medium sized teams and/or work efforts (if in an individual contributor role) at a client
Travel: For now, all Accenture business travel, international and domestic, is currently restricted to client-essential sales/delivery activity only.
Qualifications
Here's What You Need:
Minimum of 3 years of Sustainability experience in a professional services organization cross-industry
Minimum of 3 years of Strategy Consulting experience in a Strategy Consulting  at a consulting firm or equivalent in an internal consulting role
Bonus Points If:
MBA or equivalent degree preferred
Strong Financial Analysis Acumen
Proven success in consulting with significant engagement delivery experience
Strong knowledge of applying Digital Technologies
Publications in relevant topics that demonstrate thought leadership in digital or sustainability topics
Employees may work on client engagements across the US and internationally; therefore, geographic mobility is preferred