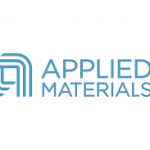 Website Applied Materials
Location: Santa Clara, CA
Overview:
Applied Materials is the leader in materials engineering solutions used to produce virtually every new chip and advanced display in the world. Our expertise in modifying materials at atomic levels and on an industrial scale enables customers to transform possibilities into reality. Applied is a long-time leader in Environmental, Social and Governance (ESG), and in the past two years we have accelerated our commitment behind a distinctive ESG framework that drives the company's new vision to Make Possible® a Better Future.
Our comprehensive plan considers Applied's direct ESG impact, the impact of our value chain (our suppliers and products) and the global impact of electronics. We call this framework 1x/100x/10,000x.
1x… Our direct impact and how we run our business
100x… The industry's impact including our suppliers and customers
10,000x… How our technology can be used to advance sustainability on a global scale
We've established 2030 goals in each of these areas, and a 10-year roadmap with initiatives to improve our ESG performance on a continuous basis. This effort involves nearly every department in the organization, including EH&S, HR, Supply Chain, Product Design, Legal, Finance and Investor Relations. More information on our strategy and progress is contained in the company's latest Sustainability Report and its accompanying data Annex.
The Sustainability Project Manager is a new position, reporting to the Director of ESG, that will play a critical role in supporting Applied Materials' comprehensive ESG program, by working with cross-functional teams to help the company achieve its ambitious goals and communicate our progress to stakeholders such as employees, customers and investors.
Responsibilities:
Position will report to the Director of ESG, Corporate Sustainability and Reporting
Requires in-depth knowledge of, and experience in, developing and implementing sustainability reports and programs in complex, international organizations
Capable of leading through influence rather than through direct line of command
Solves complex problems; brings new perspectives to existing solutions and develops new solutions where needed
Acts as a resource for colleagues with less experience, helping raise awareness of ESG internally
Responsible for the tactical management of the ESG program at Applied, including but not limited to:

Deliverables related to the annual cycle of sustainability reporting
Preparation of presentations for internal meetings with the Board, CEO's leadership team, ESG Leadership Council and others
Coordination between corporate Human Rights Working Group and regional human rights committees; coordination among different company functions (e.g., EHS, Supply Chain, HR, Legal, Business Unit, etc.) and external stakeholders in support of company's human rights program
Preparation of material for external engagements on panels, webinars, etc.
ESG representation on key internal groups including the human rights council, supply chain working team and others; representation on external organizations where necessary such as Responsible Business Alliance (RBA), SEMI, REBA, etc.
Management of the ESG intranet site and other employee engagement initiatives

Tracks and trends ESG-related legislation, NGO activities and national, global and industry trends; takes appropriate action to comply with requirements
Interfaces with cross functional team members supporting the ESG program to drive completion of aligned goals and objectives, including the company's compliance with the RBA Code of Conduct
Manages consultants/contractors used to support ESG programs including development of scopes of work, project management and budget. Ensures that all work is assigned appropriately and that results are obtained and evaluated.
Computer use, and applications skills required, including MS Excel, PowerPoint and MS Word and Adobe Acrobat.
20% travel
Qualifications:

Bachelor's Degree, preferably in a sustainability-related field
Master's degree in a sustainability-related field or an MBA is a plus
5 – 7 Years relevant industry experience at minimum; familiarity with the RBA is a plus
Location is flexible; proximity to Applied HQs in Santa Clara, CA or Austin, TX is a plus
Limited travel may be required
Position requires understanding of Applied Materials global Standards of Business Conduct and compliance with these standards at all times. This includes demonstrating the highest level of ethical conduct reflecting Applied Materials' core values.