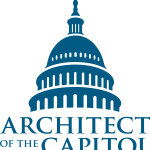 Website Architect of the Capitol
Location: Washington DC
Salary: $103,690 to $134,798 per year
Overview
This position is located in the Architect of the Capitol (AOC), Office of the Chief Engineer, Energy and Design Services Division, Energy, Water and Sustainability Branch. The selectee will be responsible for coordination and execution of various sustainability focused buildings projects, programs and advisory services throughout the Capitol Complex.
Responsibilities
If selected, you will be responsible for providing direction and support in three key focus areas: (1) supports development, tracking and achievement of AOC wide sustainability goals; (2) incorporation of sustainable features and goals in construction and renovation projects across the AOC project portfolio; and (3) recycling program management associated with building operations and construction projects.
The selectee will perform the following:
Sustainability Program Support
Develops and/or significantly contributes to the development of AOC-wide Sustainability policy and goals.
Facilitates information sharing between jurisdictions, advising members on sustainability and water conservation strategies.
Identifies and shares training opportunities for the sustainability community of practice members to build skills necessary to support achievement of the AOC's sustainability goals.
Provides expert analysis in the assessment and improvement of sustainability program effectiveness;
Supports the development of metrics and reports to summarize the sustainability program effectiveness.
Coordinates sharing of digital and print information with the Legislative and Public Affairs office.
Performs long-range planning and analysis of new or proposed agency sustainability program goals where precedents are scarce or nonexistent.
Reviews AOC data for compliance with sustainability program goals, to include green-house gas emissions, recycling information and water usage information.
Supports annual energy and sustainability summary data call and review of the AOC Performance and Accountability Report.
Provides support with data collection and summary of sustainability information in support of congressional hearings and responses to Questions for the Record.
Project Management and Task Leader Support 
Manages and directs contract administration activities for long-term, extensive technical study, design and construction contracts (i.e. monitoring the status of contract performance, approval of progress payments, providing recommendations on contractor proposals resulting from change orders, scheduling, resolving problems that have arisen and validation of contract deliverables).
Monitors assigned contractor activities to ensure compliance with technical, financial, delivery and other terms of the contract.
Acts as a subject expert for work affecting sustainability issues, developing scope of work documents; reviewing submissions for studies, design and construction contracts involving sustainability properties.
Represents the AOC's sustainability initiatives during the design and construction of major building renovations.
Serves on AOC Architecture/Engineering (A/E) selection panels for Leadership in Energy and Environmental Design (LEED)/sustainability projects.
Assists AOC project managers with the development and review of sustainability score cards for assigned project.
Provides review and comments on potential A/E and construction scope of work packages.
Recommends sustainable construction specification sections for inclusion into project design packages.
Utilizes AOC project management systems such as E-builder to provide scope of work and design package review comments for assigned projects.
Hosts LEED planning charrettes to outline potential LEED certification levels for building wide construction or renovation projects in the early planning stage.
Recycling Program Management
Works with division management to formulate and achieve agency wide recycling goals.
Provides direction to recycling managers throughout the AOC on implementation of new recycling programs.
Measures effectiveness of recycling program and monitors progress in meeting agency goals.
Produces monthly, quarterly and annual recycling metric information used in various reports and presentations.
Fiscal management and oversight of the AOC recycling revolving fund accounts to monitor receipts and deposits through the General Services Administration (GSA) paper and scrap metal contracts.
Serves as Contracting Officer's Representative (COR) to ensure accurate and adequate oversight of contractor performance according to contract requirements for the AOC scrap metal recycling program; Administration of the contract, contractor compliance with requested services, approval of invoices and accurate receipt and deposit of scrap metal reimbursement into the appropriate recycling revolving funds.
Manages the implementation and reporting of the construction project recycling program.
Collects and summarizes construction waste recycling information for reporting of recycling metrics.
Leads the annual effort to develop, validate and fund recycling efforts utilizing the recycling revolving fund.
Qualifications
You must meet the United States Office of Personnel Management's (OPM) qualification requirements (including specialized experience and/or educational requirements) for the advertised position.  You must meet all eligibility and qualifications requirements by the closing date of the job announcement.  Additional information on the qualification requirements is outlined in the OPM Qualifications Standards Handbook of General Schedule Positions.  It is available for your review on the OPM web site at OPM qualification standards
Specialized experience: is experience that has equipped you with the particular knowledge, skills and abilities to perform successfully the duties of the position, and that is typically in or related to the position to be filled.
Candidates for the GS-13 grade level must have at least 52 weeks of specialized experience equivalent to the next lower (GS-12) grade level in the Federal service.
Specialized experience for this position includes:
Coordinating and supporting the development, implementation, maintenance and reporting of Sustainability and Recycling programs and activities associated with building operations and construction projects.
Preparing technical and programmatic plans, policies and procedures for sustainability and/or recycling projects.
Providing professional advisory service and expertise in the assessment and improvement of recycling and sustainability programs.
LEED Green Associate (GA) or Accredited Professional (AP) certification is preferred.
Application Instructions and More Details
Please visit the link below for more information about this position and detailed application instructions.