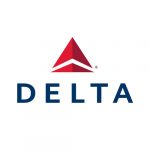 Delta Airlines
Location: Atlanta, GA
Overview
The Sustainability Program Manager, Supply Chain Management is responsible for leading initiatives that support Delta's ambitious sustainability commitment to carbon neutrality, and our mission to both connect the world and to make it a better place. As a company driven by purpose, we hold ourselves to a high standard of producing sustainable, responsible financial results while investing in healthy communities, maintaining a diverse and inclusive workforce, and protecting natural environments. These values drive our overall approach to Environmental, Social, and Governance (ESG) sustainability and responsibility.
The Sustainability Program Manager, Supply Chain Management will partner closely with Delta's Global Sustainability team and will work both internally and externally to identify opportunities to support Delta's sustainability mission. Externally, the individual will identify suppliers and vendors that Delta should partner with on needed products and services and will partner with existing suppliers on sustainability initiatives. Internally, this individual will analyze the lifecycle of the products Delta uses within the operation to identify opportunities to reduce, reuse and recycle material spanning from products used onboard and employee uniforms to airplane parts. This individual will also partner closely with the Global Events and Strategic Sourcing Events teams to develop criteria and initiatives for Delta to produce more sustainable events.
To be successful in the role, the individual will possess the following: leadership, partnership, influencing without authority and communication skills; ability to drive transformation through collaboration; and a demonstrated passion for sustainability issues and a drive to both connect the world and make it a better place. Experience in supply chain and strategic sourcing is also required for this role.
Responsibilities
Deliver against a supply chain management sustainability strategy in support of Delta's overall sustainability strategy, including social responsibility and environmental.
Lead implementation and ongoing administration of supplier sustainability benchmarking program in order to improve supply chain ESG performance
Work across suppliers and internal buying teams to onboard suppliers into Delta's sustainability program; work with suppliers on action plans if sustainability risk areas emerge and require addressing, and influence suppliers to strengthen their own ESG commitments
Support the Global Sustainability Team in sourcing strategic partners, and managing the procurement process with the supplier and internally across finance, legal and risk departments
Lead RFP initiatives, when necessary, to bring in new partners and suppliers
Integrate sustainability standards in all supplier touchpoints (i.e., Code of Conduct, RFPs, Contract Templates)
Drive sourcing of sustainable premium products that enhance the customer experience, and help the planet and community
Deliver Supply Chain Sustainability reporting for cyclical investor and corporate reporting as well as ad hoc industry and investor inquiries
Monitor and analyze external trends, including emerging legislation and advocacy trends, and competitor landscape for insights to inform ongoing strategy development
Minimum Qualifications
Bachelor's degree or equivalent work experience required
At least 7 years of professional experience with demonstrated ability to drive strategic initiatives in a fast-paced environment
Prior experience in strategic sourcing and/or supply chain management
Expertise in ESG topics and a strong understanding of how to drive corporate sustainability initiatives
Demonstrated ability to build relationships and think strategically and systemically is required.
Demonstrates ethical approach to business both in the way that we work internally and the way we interact with the third parties that support our business
Must possess strong leadership, influence, and problem-solving skills, and be capable of handling multiple priorities simultaneously
Preferred Qualifications
Master's degree in related field