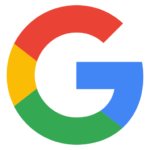 Website Google
Location: San Francisco, CA, USA. Remote until COVID-19 restrictions lifted (anticipated September 2021 or later).
Target Start Date: June or July 2021
Duration of Contract: One year from start date, with possibility of extension
Overview
As Sustainability Program Manager, Reporting and Disclosure, you'll enhance transparency of Google's global sustainability strategy, targets, and performance through annual reporting.
Team Overview
The Global Sustainability Team drives the development and implementation of Google's cross-functional sustainability strategy to further empower action, ensure alignment, drive prioritization, identify new leadership opportunities, mitigate risks, and secure financial and engineering investment. We lead sustainability strategy and programs on carbon, circular economy, water, product integration, reporting, and employee engagement. The Sustainability Reporting Team works to increase external transparency, awareness, and recognition of Google's sustainability strategy, targets, and performance. For more information, see sustainability.google.
Minimum Qualifications
Bachelor's degree or equivalent practical experience
3 years of relevant experience
Project management experience
Strong written and verbal communication skills
Familiarity working with Google Workspace products (e.g. Gmail, Calendar, Docs, Sheets, and Slides)
Preferred Qualifications
Master's degree in a relevant field
 Knowledge of sustainability reporting guidelines and frameworks (e.g. CDP, TCFD, GRI, SASB, UNGC, UN SDGs)
Experience with sustainability reporting
Data management, analysis, and visualization skills
Experience developing sustainability goals, targets, KPIs, and metrics
Familiarity with current and emerging U.S. and international sustainability reporting regulations
Broad knowledge of key sustainability topics and trends (e.g. climate change, clean energy, carbon footprinting, circular economy)
Excellent program management skills and comfort dealing with ambiguity
Strong stakeholder engagement skills. Ability to navigate a complex stakeholder landscape and build effective relationships with diverse cross-functional internal and external stakeholders at all organizational levels.
Effective analytical skills including ability to analyze and synthesize data, establish metrics, set goals, identify gaps and opportunities, and develop business cases
Responsibilities
Support development and implementation of sustainability reporting and disclosure strategy
Support preparation of annual corporate reports including environmental report, CDP response, European Union Non-Financial Reporting Directive (NFRD) report, and sustainability bond report
Interpret and apply sustainability reporting frameworks, standards, and regulations
Monitor and plan for developments in the sustainability reporting field
Manage data collection, analysis, and visualizations
Conduct due diligence and quality assurance/ quality control for environmental data and claims
Work with cross-functional stakeholders to set impactful sustainability goals and measure progress towards them
Draft report content and coordinate internal input, review, and version control
Coordinate and review work by external consultants, including design, copyediting, and proofreading
Support other sustainability projects as needed
Application Instructions
Email a current cover letter and résumé to Sustainability-Careers@google.com. Please indicate which of the roles you're interested in. If you're interested in more than one role, please rank them in order of preference.