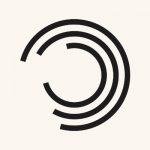 Website Leaders for Climate Action
Location: Remote
Overview:
As the Sustainability Program Manager at Leaders for Climate Action (LFCA), you will be responsible for designing and delivering high-quality educational formats that enable practitioners to drive climate action within their organizations. This role can either be located in Berlin or be fully remote. We do have a strong preference for candidates who are based within a three-hour time zone window of Central European Time (CET).
Your key responsibilities include:
Plan, oversee, manage, and iterate on our educational formats such as LFCA Academy and Mastermind groups.
Secure and build strategic relationships with organizations and experts from the sustainability industry to ensure we help members get the most relevant and up-to-date knowledge.
Provide customer support and manage participant administration, including enrollment, payment, and certification.
Continuously monitor and improve the quality of our educational formats through surveys and interviews to ensure they meet the needs of our participants.
Support with the design of marketing materials such as program brochures, and landing pages to promote our educational formats to potential participants.
Collaborate across teams to create and implement marketing and sales strategies that will boost enrollment.
Your Profile:
A degree or a relevant qualification in environmental management, sustainability studies, sustainable business management, or a related field
3-5 years of experience in sustainability consulting, corporate social responsibility, environmental education management, or a related field
Knowledge and understanding of key concepts in corporate climate action such as materiality assessment, GHG accounting, target-setting (SBTs), and reporting standards (CSRD/ESRS, CDP  GRI, etc).
Customer-oriented mindset, with a focus on providing an exceptional experience to participants
Excellent organizational skills, with the ability to manage multiple priorities simultaneously
Strong interpersonal skills, with the ability to communicate effectively with a diverse range of stakeholders
Passion for climate action, and a commitment to driving positive change through education
Fluency in English is required. Proficiency in German would be a bonus.
Why us?:
Meaningful job: By joining our team, you will play a key role in enabling hundreds of companies across 40+ countries to tackle climate change – one of the most pressing challenges of our time.
Fair compensation: We believe in transparent compensation, and for this role, the salary range is EUR 40,000 to 60,000, depending on experience.
Passionate team: Our team is made up of driven and ambitious individuals united in our belief that businesses can lead the way in driving bold climate action.
Real empowerment: We'll provide you with a lot of freedom and support to help you grow in your career. You'll have the opportunity to shape the direction of a leading climate community.
Strong culture: We're a close-knit group with a shared set of values that guide everything we do. You can learn more about our values on our website.
Robust network: You'll have ample opportunities to learn about business climate action and connect with senior executives and sustainability practitioners.
Flexible work arrangements: We're a remote-first team with a co-working space in Kreuzberg, the creative center of Berlin.