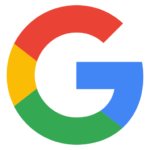 Website Google
Location: San Francisco, CA, USA. Remote until COVID-19 restrictions lifted (anticipated September 2021 or later).
Target Start Date: June or July 2021
Duration of Contract: One year from start date, with possibility of extension
Overview
As Sustainability Program Manager, Communications and Engagement, you'll raise awareness of our global sustainability initiatives with a wide range of stakeholders and increase alignment of our public sustainability narrative across multiple channels.
Team Overview
The Global Sustainability Team drives the development and implementation of Google's cross-functional sustainability strategy to further empower action, ensure alignment, drive prioritization, identify new leadership opportunities, mitigate risks, and secure financial and engineering investment. We lead sustainability strategy and programs on carbon, circular economy, water, product integration, reporting, and employee engagement. The Sustainability Reporting Team works to increase external transparency, awareness, and recognition of Google's sustainability strategy, targets, and performance. For more information, see sustainability.google.
Minimum Qualifications
Bachelor's degree or equivalent practical experience
3 years of relevant experience
Project management experience
Strong written and verbal communication skills
Familiarity working with Google Workspace products (e.g. Gmail, Calendar, Docs, Sheets, and Slides)
Preferred Qualifications
Master's degree in a relevant field
Experience with sustainability, social impact, or purpose communications/marketing
Experience with sustainability-focused engagement or partnership development
Experience developing different types of communication materials such as case studies, websites, reports, slide decks, and resource documents
Superb writing skills, with proficiency tailoring format, style, and tone to different audiences and contexts.
Ability to write about complex topics in a clear, concise, grammatically correct, and compelling manner
Broad knowledge of key sustainability topics and trends (e.g. climate change, clean energy, carbon footprinting, circular economy)
Excellent program management skills and comfort dealing with ambiguity
Strong stakeholder engagement skills. Ability to navigate a complex stakeholder landscape and build effective relationships with diverse cross-functional internal and external stakeholders at all organizational levels.
Effective analytical skills including ability to analyze and synthesize data, establish metrics, set goals, identify gaps and opportunities, and develop business cases
Responsibilities
Support development and implementation of sustainability communications and engagement strategy
Draft internal and external communication materials, including writing and reviewing narratives, copyediting, proofreading, and cross-referencing against guidelines
Work with cross-functional stakeholders to develop and update sustainability content such as spotlight stories, websites, and slide decks as well as to ensure consistency of messaging across various channels and platforms
Coordinate stakeholder engagement and materiality assessment process
Develop and maintain internal resources, process documents, and trackers
Manage responses to internal and external sustainability inquiries
Support other sustainability projects as needed
Application Instructions
Email a current cover letter and résumé to Sustainability-Careers@google.com. Please indicate which of the roles you're interested in. If you're interested in more than one role, please rank them in order of preference.