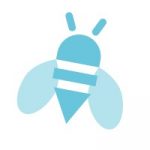 Website Buzzword
Location: Remote
Details: 10-20 hours per week through August, with opportunity to extend. $20/hour pay
Overview
BuzzWord is the leading sustainability reporting consultancy based in North America and has delivered award-winning projects for some of the world's best known brands and leading companies. For more than 15 years, we have provided deep expertise in sustainability and corporate responsibility strategy, materiality analysis and GRI and integrated reporting. We are committed to helping our clients harness the power of storytelling, transparency and disclosure to build strong relationships with stakeholders and drive business results.
BuzzWord was founded as a purpose-driven organization, long before "purpose" became a buzzword. Acting with integrity and, on occasion, respectfully challenging our clients is how we work.
We are currently hiring a Sustainability & Operations Intern to support our Director of Operations in Summer 2021.
The Sustainability & Operations Intern will gain in-depth knowledge and first-hand practical experience in many aspects of managing the operations of a growing small business including strategy, change management, process improvement, human resources, and systems implementation. At the same time, the Operations Intern will have the unique opportunity to gain exposure to ESG Reporting and topics related to sustainability. The Operations Intern will develop skills and leadership under the guidance of the Director of Operations and, on occasion, the Executive Director through hands-on work and shadowing.
Projects
Projects will include:
Helping to organize content database, and migrating electronic files to a new file sharing system
Supporting analysis of our project budgets
Conducting research and benchmarking
Identifying areas of opportunity to increase the effectiveness of tools and processes
Helping to plan annual Leadership Retreat
Performing other duties as assigned
Qualifications
As a Sustainability & Operations, you will have:
Experience conducting quantitative and qualitative analysis
Strong written communication and presentation skills
Interest in Operations, Business Management and/or Sustainability
As a Sustainability & Operations Intern, you will be:
Pursuing a Bachelors or Masters degree in Accounting, Business Administration, Communications, Data Analysis, Economics, Finance, Management, Marketing, Organizational Design, Psychology, Project Management, Public Policy, Supply Chain Management & Logistics, or related field
Able to complete tasks by utilizing and learning systems, tools, equipment, and software that apply
To Apply
Please submit a resume and cover letter to info@gobuzzword.com.