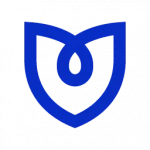 Website Rothy's
Location: San Francisco, CA
Overview
At Rothy's, we know there's a better way to do business, and it starts by putting the planet and its people first. More than 125 million single-use plastic bottles and 400,000 pounds of ocean-bound marine plastic have been transformed into our signature thread, creating wardrobe staples that look just as good as they feel.
Striving for zero waste, we combine 3D knitting technology and handcrafted assembly to create machine washable styles that don't compromise on comfort. From classic shoes to carry-everywhere bags, we create essentials for wherever you go.
Working to close Rothy's loop by 2023, building a sustainable future is at the heart of everything we do. We pride ourselves on fostering an inclusive environment at our HQ, retail stores and wholly-owned factory, and are growing our community every day.
About the Team
At Rothy's, sustainability is more than a buzzword. From better materials to manufacturing, products to recycling, we're all about building a zero-waste future—and our Sustainability team keeps us on the right track. The members of this team think about everything from how we can repurpose new materials to the way we develop our own recycling program, forging the path for circularity at Rothy's.
Rothy's Sustainability Manager will work cross-functionally, partnering across the organization to implement, advise and measure sustainability initiatives. This is a dynamic role where creativity, collaboration and a solutions-oriented approach are key. Using a data-driven, science based approach, the Sustainability Manager will support Rothy's goals to achieve circular production and carbon neutrality.
This role will report to Rothy's Head of Sustainability and is not responsible for managing others.
Responsibilities
Support implementation of Rothy's sustainability initiatives, working cross-functionally and with external partners to make progress towards Rothy's circularity and carbon neutrality goals
Drive Rothy's footwear recycling program, including researching and testing with new recycling partners and coordinating with Retail and Supply Chain teams on take-back programs
Help forge new partnerships and collaborations rooted in sustainability and circularity
Contribute to development of sustainability metrics; quantify sustainability results, brand- and product-level facts for regular reporting, brand messaging and internal communication
Partner with Brand Marketing to develop Rothy's sustainability report and regular storytelling through emails, social media, website and other owned channels
Maintain a database of current product and packaging materials including certifications, recycled content, and other attributes. Oversee certification implementation at the material, product and brand level when applicable
Partner with supply chain and procurement teams on supplier scorecards and compliance with Rothy's Code of Conduct
Assist with internal sustainability education and communication. Monitor and share trends in sustainability with internal teams
You Are
Passionate about sustainability
Collaborative and solutions-oriented
A clear communicator
Data- and science-driven
You Have
5 years of experience in sustainability or science related field
Experience creating presentations and are comfortable with Excel and data management
Strong analytical skills; scientific background (preferred)