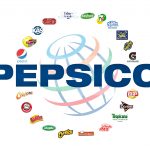 Website PepsiCo
Location: Flexible on West Coast
Overview
pep+ (PepsiCo Positive) is the future of our organization – a strategic end-to-end transformation, with sustainability at the center of how we will create growth and value by operating within planetary boundaries and inspiring positive change for the planet and people. It is our roadmap for becoming the global leader in convenient foods and beverages and a leading actor in the transformation of the global food system. Positive Value Chain is a key pillar under our pep+ sustainability strategy that will transform how we make products in a way that build a circular, inclusive economy while making a positive impact on the planet and people.
This position is responsible for developing and implementing the PBNA West Division's sustainability strategy and programs across the Pepsico Positive (pep+) agenda.
The working location for this role is flexible. This role can sit in the West Division near one of our plant locations (Denver, CO – Phoenix,AZ – LA area, Bay Area/Sacramento, CA).
Responsibilities
The primary responsibilities and projects the person in this role is responsible for include:
Operationalize the sustainable strategy for water, climate, packaging, and productivity across our end-to-end supply chain
Develop and drive key projects to achieve our pep+ water, climate, and packaging commitments by 2025 and 2030. Manage all aspects of projects including developing cost estimates to support CapEx proposals, budgeting, and execution
Develop and implement complex projects in our manufacturing plants to reduce water, electricity, and fuel use
Partner cross-functionally with supply chain, operations, commercialization, communications, and government relations to bring this work to life for our customers.
Identify new partnerships, opportunities, and emerging technologies to bridge our 2030 goals
Plan and lead on-site deep dives in manufacturing locations to analyze current water, energy, and solid waste to develop projects and strategies to improve efficiency and provide productivity
Actively motivate, train, and develop associates in relation to sustainability initiatives within the West Division
Developing world-class collateral and information tools that communicate PBNA's sustainability programs in ways that appeal to customers.
Communicating strategy and progress to business and engineering leaders in a clear and concise manner to influence and align key stakeholders at all levels
Qualifications
Degree (B.S. or B.A.) in Sustainability, an ESG-related field, or engineering from an accredited university and a minimum of 8 years of experience in sustainability, project management, or a closely-related field
Minimum 5 years leading projects or programs of increasing complexity
Demonstrated experience developing strategies to meet core business objectives and proven results executing plans
Superior written and verbal communication skills
Demonstrated experience communicating to all levels in an organization
Experience working in a matrix organization and leading cross-functional teams to achieve common goals
This position is limited to persons with indefinite right to work in the United States
COVID-19 vaccination is a condition of employment for this role. Please note that all such company vaccine requirements provide the opportunity to request an approved accommodation or exemption under applicable law