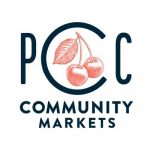 Website PCC Markets
Location: Seattle, WA
Note: Applications for this job are due July 27th, 2022.
Overview
The Sustainability Manager is responsible for leading the development and implementation of co-op wide store and staff facing sustainability strategies, programs, and staff engagement. The job function includes providing guidance on environmental issues and maintaining co-op wide sustainability key performance metrics to support continuous improvement towards sustainability goals.
Our Vision
To inspire and advance the health and well-being of people, their communities and our planet 
Our Mission
We ensure that good food nourishes the communities we serve, while cultivating vibrant local, organic food systems 
Our Values
We foster high standards
We act with integrity
We embrace stewardship
We take action because we care
PCC is committed to building teams that represent and celebrate our diverse communities. Candidates who identify as Black, Indigenous, People of Color and LGBTQIA+ are strongly encouraged to apply.
Location and Schedule: PCC provides office space at its headquarters in Seattle, WA as well as a hybrid availability.
Priority Apply By: July 27, 2022
Responsibilities
Manage PCC's environmental metrics and data analysis program. Monitor and communicate performance across the co-op, including regular reporting to the Board of Trustees, leadership teams, and store staff.
Collaborate cross-departmentally on store and waste-based environmental sustainability initiatives aimed at improving PCC's triple bottom line performance, including, but not limited to, emissions reduction, resource conversation, zero waste, food waste reduction, responsible packaging, green building certification, and electric vehicle charger installation.
Lead continuous improvement towards sustainability targets by regularly assessing performance, sharing best practices, and leading the design and implementation of in-store sustainability projects.
Serve a key role in the development and implementation of PCC's next set of Social & Environmental Responsibility (SER) goals.
Lead PCC's SER store staff ambassador program and other initiatives designed to engage staff and amplify sustainability efforts in stores.
Partner closely with marketing and communications teams on sustainability storytelling efforts, including developing content for PCC's annual Co-op Purposes Report, Sound Consumer newsletter, press releases, and social media.
Serve as subject-matter-expert to internal and external stakeholders, such as members, store staff, management, non-profits, academia, trade associations and governmental agencies.
Represent PCC in relevant sustainability and grocery retail focus groups and trade associations (e.g. Pacific Coast Food Waste Commitment, Sustainable Brands, Sustainable Food Trade Association)
Manage external sustainability disclosures to governmental agencies, NGOs, and other key partners.
Provide guidance on policy issues related to environmental sustainability to support co-op advocacy efforts.
Support other projects as assigned.
Qualifications
Bachelor's degree in an environmental field, or related subject from an accredited university.
5+ years relevant professional experience.
Direct experience with environmental metrics and analyses and using data to inform operational and business decisions.
Knowledge of how to nurture a culture of sustainability and how to embed sustainable business practices into day-to-day decisions and processes.
Excellent verbal, interpersonal and written communication skills.  Ability to effectively engage with internal and external stakeholders of diverse backgrounds.
Experience with environmental metrics software – i.e., Scope 5.
Experience with and/or understand of Living Building Challenge or other green building standards.
Background in resource conservation, including energy, waste, and water auditing.
Ability to manage and guide multiple projects, on time, from design to completion.
Project management experience required.
Must be a self-starting critical thinker, able to work independently and as part of a team.
Preferred:
Grocery or retail operations experience