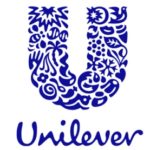 Website Unilever
Location: Englewood Cliffs, NJ
Overview
Unilever is embarking on a new chapter as a Purpose-led and Future-fit business, including a series of multi-year commitments to address environmental and social sustainability challenges in line with the ambition of the new Unilever Compass. Our new agenda with a more ambitious approach to sustainability will require even more engagement across the business and a step up in understanding the breadth of our multi stakeholders. It needs to come to life across the company through our brands, our products, our innovation and our business practices, and with our customers.
This role requires an experienced manager with a strong understanding of Unilever's business strategy and its retail customers and channels as well as a strong passion for and knowledge of sustainability issues, from social, environmental and governance.  The manager should have a track record in implementing sustainability strategies in organizations; Experience working externally with partners; Ability to work in high pressure environment; Willingness to challenge the status quo. Experience working externally with Unilever customers is preferred.  
What You'll Do
Under the direction of the Sustainability Director, the manager will work cross functionally, including in close coordination with the Global Sustainability team, to:
Integrate sustainability commitments into business planning 
Translate global strategy and sustainability commitments

into NA implementation roadmaps,

managing the cross-functional and

leadership-driven process.  

Track and monitor

progress against sustainability

commitments.
Manage relationships with relevant local and global teams, and particularly across Supply Chain, Procurement, Customer Development and Marketing.

Support divisional

agenda, working with marketing business teams (CCBTs) to shape their innovation strategy to align with sustainability commitments.
Manage the measurement and data

submissions required

from the

Global Sustainability

and

Reporting teams for

corporate reporting and priority third-party sustainability reports (e.g. Dow Jones Sustainability Index, Carbon Disclosure Project).
Partner with Customer Development to win with customers and shoppers 
Partner with CD to develop joint sustainability plans with key customers, including retailer

co-creation.  

Provide strategic leadership and help shape the content of CD Shopper Marketing campaigns to ensure alignment and amplification of Unilever North America's sustainability business plans and priorities.
Bring the leadership and vision to enable us to do this at scale in a truly innovative way, also driving consumer demand

and behaviour change. 

Manage the reporting of product and other data to customers to support and leverage their sustainability programs and assessments (e.g. Walmart THESIS, Project Gigaton, and WERKS)
Engage sustainability stakeholders and employees 
Build and engage an external network of sustainability stakeholders and partners, helping to bring the outside in as well as build our reputation as the leader in sustainable business.
Educate and engage our employees to build knowledge and capability on

sustainability. 

Partner with corporate communications and human resources

to support employee

engagement programs, trainings, and initiatives

on sustainability,

helping to engage employees as advocates for the company and build sustainability capabilities and knowledge.

Support the coordination and

execution of

sustainability events,

both internal and external, such as annual progress

reports, volunteer

day
What You'll Need to Succeed
Bachelor's degree required; Master's desired
Strong business experience with a preference for experience in customers, shopper marketing or brand management
Can demonstrate experience of creating sustainability impact in business
Able to influence and operate at the most senior levels in the organisation
Good knowledge across a wide range of the sustainability topics relevant to Unilever