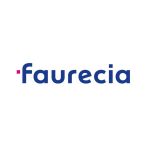 Website Faurecia
Location: Auburn Hills, MI
Overview
The North America Sustainability Manager will enable and lead execution of our Sustainability transformation roadmap including implementation of governance to drive to carbon neutrality targets for Scopes 1, 2 and 3, as well as our sustainable commitments to the planet, business and people.
Responsibilities
Develops network and implements governance across multiple disciplines to meet our commitments to the plant (carbon neutrality), business (ethical behavior across value chain), and people (caring for our employees and communities)
Execute our global initiatives to be carbon neutral in internal emissions (scope 1 and 2) by 2025 and to converge toward carbon neutrality for all our controlled emissions by 2030. This includes working in concert with the global team, including our global experienced partners.
Global initiatives to be supplemented by regionally developed sustainability initiatives to use less material and energy, as well as using better such as renewable electricity, recycled material and bio-sourced material.
Proposes and implements strategies to address various environmental concerns including energy use, conservation, reduction of pollution, recycling, building and facility design, and general education on sustainability.
Conducts research to identify environmental and sustainability concerns, interests, and issues.
Drafts and prepares reports, presentations, and proposals; presents proposals and recommendations to key stakeholders
Drives culture of sustainability through initiatives, education and influence.
Supports HSE (health, safety & environment) in drafting and implementing sustainable organizational policies that address environmental concerns
Support formal public reporting of sustainability performance
Work with Purchasing leadership to assess supplier sustainability practices
Supports divisions in preparation of documentation required for project funding for various environmental initiatives including proposals and grant applications.
Maintains current working knowledge of, and ensures compliance with, all applicable local, state, federal, and internal environmental laws and regulations.
Required Skills and Abilities
Leadership skills including command, ability to lead across divisions and functions, and agility
Ability to work with uncertainty
Excellent verbal and written communication skills.
Superlative and creative problem-solving and analytical skills.
Thorough and current knowledge of sustainability practices, and applicable laws and regulations.
Ability to analyze and understand research and to identify relevant and valuable information.
Microsoft Office Suite or related software.
Excellent organizational skills and attention to detail.
Ability to create, interpret, and execute a budget.
Presentation skills required to deliver proposals to varying groups of individuals.
Commitment to the highest ethical standards and willingness to adhere to Faurecia's Code of Ethics and Code of Management 
Qualifications
Bachelor's degree in related field required; Master's degree in environmental sciences or comparable advanced degree is highly preferred.
2 to 6 years of experience in the sustainability field or relevant education experience
Well versed in environmental and social sustainability best practices
Prefer experience in leading projects
Strong organizational skills
Ability to communicate to all levels of the organization
Ability to persuade and influence without have direct authority