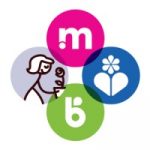 Website Method Products pbc
Location: San Francisco, CA
Overview
Based in San Francisco and reporting to the Global Greenskeeper, this individual will be responsible driving the sustainability metrics for our brands within the lifestyle division of SC Johnson focusing on babyganics and Mrs Myers. He or she will work on accurately capturing and reporting our sustainability metrics back to our mother ship . Additionally, they will help identify and champion Product and Operations/supply-chain sustainability initiatives including recommendations to the packaging and formulation teams on ingredient and material characterization and selection. They will forward initiatives for manufacturing and office-site waste reduction towards our "zero waste" goals and supply-chain carbon efficiencies towards our "net zero" ambitions. He/she will also manage all third-party certifications for LSB brands. This individual will work collaboratively with internal and external partners to educate about our mission to ensure that we are tracking towards our bold ambitions. Being a strong communicator with experience communicating complex ideas is essential.
Responsibilities
Lead the data and analytics for the LSB Brands and identify future initiatives to improve our performance.
Lead all product certification processes and external certification partnerships including Safer Choices, RSPO, renewable energy credits.
Own evolution of the sustainability metrics to include new LSB brands, with focus on mapping Sustainability opportunities for new categories and brands.
Support supply chain improvements on carbon footprint, and zero landfill.
Collaborate with our European counterparts on data improvements and align on methodologies for metrics.
Oversee recommendations to product teams including packaging and ingredient choices, changes to meet retailer standards and artwork approval.
Provide internal thought leadership on Sustainability , especially on recyclability, ingredient choices.
Work reception once a month*

*We are not joking. Everyone in the office takes a spin as receptionist. Costumes welcome.
Qualifications
3-5+ years of experience in sustainability or a related field
Strong analytical skills with exceptional command of Excel
Excellent communication and presentation skills
Proficiency with database management
BA/BS degree in environmental science or related field