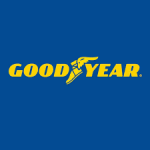 Website Goodyear
Location: Akron, OH or Colmar-Berg, Luxembourg
Overview
The Sustainability Life Cycle Assessment Practitioner helps support Goodyear's Better Future strategy, and efforts to evaluate sustainability related to business actions and reducing the footprint of the Goodyear portfolio (including products, services and supply chain). The position requires detailed knowledge/experience in life cycle assessment (LCA) to support Goodyear LCA activities and requests for sustainability targets/performance. The incumbent will independently conduct/manage projects pertaining to LCA (or related approaches) to inform on strategies, communications and marketing needs.
This role contributes to our company-wide strategic sustainability efforts with the goal of ensuring that the company's sustainability efforts enhance business performance and support the long-term interests of the company.
Responsibilities
Assess/Educate on the life cycle impacts of Goodyear's products, services, technologies, and supply chain in accordance with ISO (International Organization for Standardization) standards and other associated methodologies – Ensuring robust/credible outcomes
Analyze/Shape data and develop life cycle inventories and create life cycle assessment models using LCA (life cycle assessment) software
Interpret, document, and clearly communicate results of assessments (internally/externally) to inform on strategy, marketing, and communication needs
Evaluate and make recommendations to reduce the footprint of Goodyear products, services, technologies, and supply chain
Collaborate with functions/business areas to understand sustainability priorities and develop methods/assessments to support needs
Facilitate the development and quantification of metrics related to associated corporate/functional sustainability goals
Create life cycle assessment tools to inform internal processes
Support customer-facing teams with customer presentations and engagement on sustainability
Partner with Communications/Marketing teams in developing communication materials related to product sustainability assessment
Conduct scope 3 greenhouse gas assessments (including data collection and reporting)
Participate in continuous education on emerging trends and requirements in the field (globally)
Actively contribute to building assessment capability through activities such as evaluation and exploration of new methods
Required Education and Experience
Bachelor's degree in Engineering, Science, or a related field

Master's degree in engineering, Science or a related field or PhD desired

2+ years of experience in sustainability related area (including application of life cycle assessment or foot printing methodologies)
Knowledge of quantification of environmental impacts and understanding of environmental science and issues related to the environment, circular economy and eco-design as they relate to products and operations
Familiarity with life cycle assessment standards and guidelines (including ISO 14040/14044) and corporate sustainability standards
Experience using life cycle assessment software and developing models
Skills and Abilities
Broader expertise on one or more key topics (e.g., bio-based materials, circular economy, biodiversity, industrial ecology)
Ability to communicate complex information on sustainability and data to non-technical audiences
Strong analytical skills related to data manipulation, analysis, and uncertainty
Knowledge or experience supporting environmental claims – Desired
Experience working with multiple stakeholders – Desired.