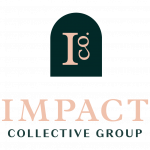 Website Impact Collective Group
Location: Remote
Note: This internship is part-time, 10-15 hours per week. Hopeful for a start date ASAP, envision this as a Spring semester internship.
Overview
Are you passionate about ESG and contributing to a stronger future for our world? Are you driven to empower companies and leaders around the globe to create positive impact for all stakeholders? Do you enjoy celebrating impact and progress through your daily contributions at work? Join Impact Collective Group today!
Impact Collective Group (ICG) is an agile and fast-growing consulting firm dedicated to helping companies of all sizes design, implement and strengthen their commitment to sustainability. We're looking for interns to assist in all facets of our work with clients – from technologists including carbon, energy, water, climate risk, circular economy, social value to practice leaders – to develop, and help facilitate sustainability initiatives and programs improving the business performance of our clients.
The Sustainability Internship role will assist with the effort to grow ICG's reach and commitment to our clients. ICG seeks a candidate who is eager to initiate, develop and deliver solutions to current clients and help identify and develop future engagements.
The ICG Sustainability Intern position will help guide corporate leaders across all industries to:
Develop a comprehensive sustainability strategy aligned with each client's unique purpose & values
Help facilitate engagements such as materiality and stakeholder assessments, competitive landscape
analysis, etc.
Help solve immediate sustainability needs
Implement tailored strategies toward stronger ESG performance
This role will help to facilitate our clients' journeys and ensure exceptional experiences, meaningful engagement and inspiring results. This is a unique opportunity to join a growing firm and shape the future for sustainability strategies for companies of all sizes.
Responsibilities
Sustainability Consulting:
Serve as a trusted member of the team, working hand-in-hand to provide tailored sustainability strategies and solutions to our clients.
Contribute to and develop client proposals and other marketing and thought leadership materials.
Help communicate with and engage stakeholders pertinent to each client's sustainability strategy, educating all on the value of sustainability and the impact of sustainability strategies and initiatives.
Conduct bench marking, competitive analyses and research on clients, industries, and stay up-to-date on rapidly evolving market trends.
Analyze client feedback and performance, identifying improvement opportunities (gap analysis).
Synthesize research findings into key themes, analyze information to develop conclusions and draft recommendations for client deliverables.
Leaning on ICG's strategy development process, prepare and present project deliverables, maintaining the highest quality and professionalism.
Contribute to ESG maturity plans and implementation of opportunities.
Business Growth:
Evaluate overall messaging and make strategic recommendations for website, social media etc. relative to growing business model and client service base
Help craft a plan to support business growth and ongoing, multi-faceted client service delivery
Help develop thought-leadership strategy and succinct communications plan
Evaluate landscape and make recommendations for connections and future pipeline
Research prospective new clients and develop strategies to explore potential engagement
Identify relevant partners in this space and help design referral network
Qualifications
Bachelor's degree and pursuing Master's Degree, MBA or ESG specific preferred
Relevant work experience in a related field preferred
Ability to work independently, demonstrate initiative and consistently complete all assignments on time and with exceptional quality
Attention to detail and dedication to maintaining exceptional professional presence in a virtual and face-to-face environment
Natural problem solver with the ability to analyze information and provide meaningful recommendations toward solution
Excellent communication skills, both written and verbal
A quick learner with a positive attitude
Thrive in a fast-paced, complex environment, driven by frequent change and growth
A passion for optimizing organizations' ability to maximize their purpose and success by achieving positive impact for all stakeholders
Compensation
$25/hour plus eligibility for bonus upon successful completion of a minimum 16-week internship.
To Apply
Please submit a resume and cover letter to careers@impactcollectivegroup.com.